Official report: Chavez in good physical condition; pelvic lesion completely extracted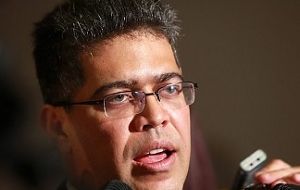 Surgeons "completely" removed a lesion from Venezuelan President Hugo Chávez's pelvis and the populist leader is in good physical condition after the operation in Cuba, Venezuela's vice president said on Tuesday.
"President Chávez is in good physical condition ... The diagnosed pelvic lesion was extracted completely along with the surrounding tissue. There were no complications relating to his local organs" Vice President Elias Jaua told parliament.
"The immediate post-operative period was clinically stable, without systemic complications. He is recovering correctly," he said, prompting cheers and chants of "Chávez will not leave!" from the president's supporters in the National Assembly.
The 57-year-old leader returned to Havana last week for more surgery despite repeatedly saying he was cured after two procedures last year. That fuelled doubts about his ability to campaign for re-election in October, or to govern if he won.
One medical source close to the team that had been treating the president in Venezuela said the surgery at Havana's Cimeq Hospital on Monday night had lasted 90 minutes.
Before he left on Friday, Chávez said he would need surgery on a probably malignant lesion found in his pelvis where a large cancerous tumour was removed in June. He has also said he might need radiation treatment following the latest operation, raising the prospect of another lengthy convalescence.
Jaua did not mention any possible follow-up treatment, and did not say when Chavez would return home.