Uruguayan navy ousts 13 Brazilian flagged fishing vessels from sovereign waters
Wednesday, February 29th 2012 - 07:36 UTC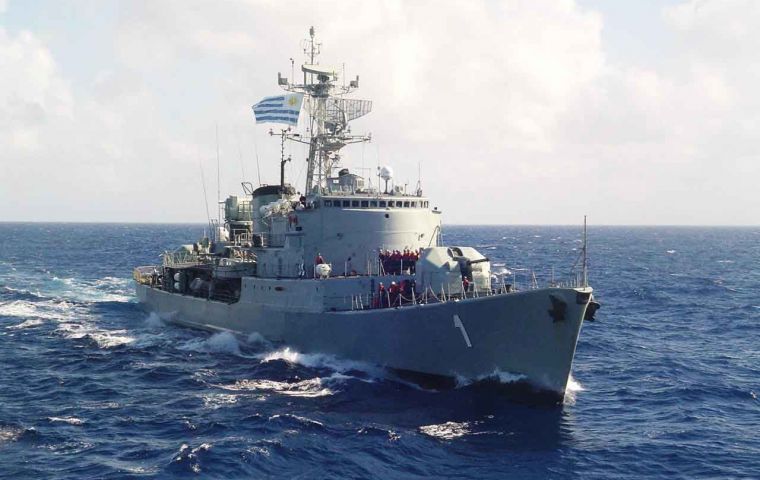 The Uruguayan Navy and Coast Guard impeded 13 Brazilian flagged trawlers from entering sovereign waters to fish, according to an official release from the Presidency website
The incidents occurred during the first half of February and although the vessels' flags were not first revealed, Uruguayan Navy sources confirmed they were all Brazilian.
The operations took place during a combined sea-air planned operation in Uruguay's jurisdictional waters coordinated by the Uruguayan Navy.
To intercept the challenging fishing vessels "the Navy made use of a maritime patrol aircraft B200T which detected, located and photographed the intruding vessels".
This patrolling was additional to the normal tasks of the Navy and Coast Guard.
The release from Government House says that "the combined sir-sea presence forced the fishing vessels to cross the maritime border with Brazil thus interruption their illicit catching activities in Uruguayan territorial waters".