Argentina trade restrictions cut Uruguayan exports by almost half in February
Monday, March 5th 2012 - 20:11 UTC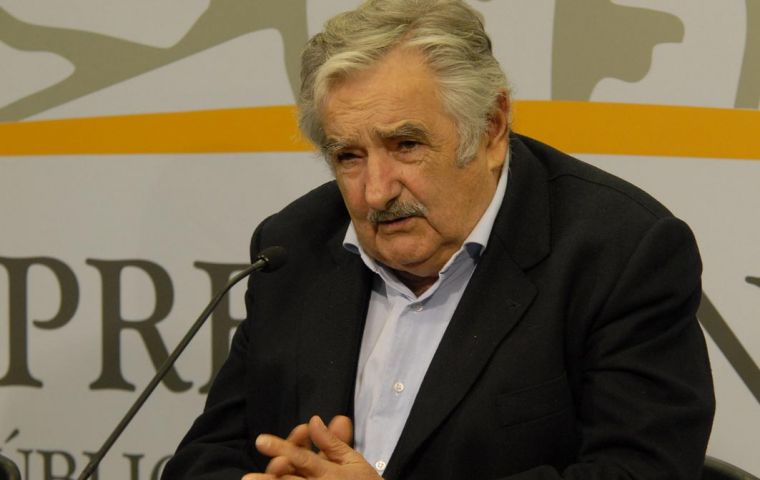 Uruguayan exports to Argentina during the month of February plummeted 46.6% compared to the same month a year ago according to Uruguay's Union of Exporters, which attributes the poor performance to the imports restrictions imposed by the neighbouring country.
"The effect of the trade obstacles which Argentina has been implementing since the beginning of February is more than evident" and with this strong fall "equally significant is the drop in the percentage of Uruguay's overall exports to Argentina which has descended to 3.97% (from 9.24% last January)".
Uruguay exports to Argentina during the month of February totalled 25.84 million dollars compared to 46.54 million only a year ago.
However during the second month of the year sales to Brazil also descended, 11.77%, but nevertheless with exports totalling 117.8 million dollars remains as the main market for Uruguayan goods.
Globally Uruguayan exports expanded 9.1% in value during February to 626 million dollars, while imports dropped, 3.2% to 600 million dollars.
Some experts argue that the fact the deadline for the new Argentine restrictions in February was anticipated, there could have been a rush of exports during January before the deadline.
Nevertheless President Jose Mujica described the situation as "quite mortifying" and recommended "opening other fields".
The president Mujica has named a special committee with members of his staff plus the ministers of Industry and Energy, Foreign Affairs and Economy to address the situation but "trying to keep dialogue channels open" in spite of the complications and at the same time explore for new markets with the help of Brazil.
Much of the drop (83%) in exports to Argentina was in the sale of vehicles and auto-parts, and to make things worse it is the most exposed and Argentine dependent sector with 80% of sales going to that market.
Another sector, paper, pulp and high quality paper, are also very much exposed to Argentina and exports in February dropped 21.9%.
Last year Uruguayan exports to Argentina totalled 587 million dollars, the second most important market. However Argentina's share has been falling from 15% in 2001 to 9.4% last January.
Argentina is important for Uruguay since it absorbs 92% of manufactured goods, which represent 20% of the country's total production. This concerns the government given its impact in the labour market.
But Uruguayan exports to Brazil also dropped, which is significant because it's the country's main trade partner. Likewise to China and Russia they dropped, 19.5% and 28.5%, respectively.
But these losses were compensated by exports to Venezuela, up from 15.7 million dollars to 39.6 million becoming Uruguay's second trade partner behind Brazil. Israel also doubled beef purchases in the first two months of the year and exports to the US increased 14%.