Brazil turns protectionist: wants Mexico to limit car exports to 1.4bn in three years
Wednesday, March 14th 2012 - 00:07 UTC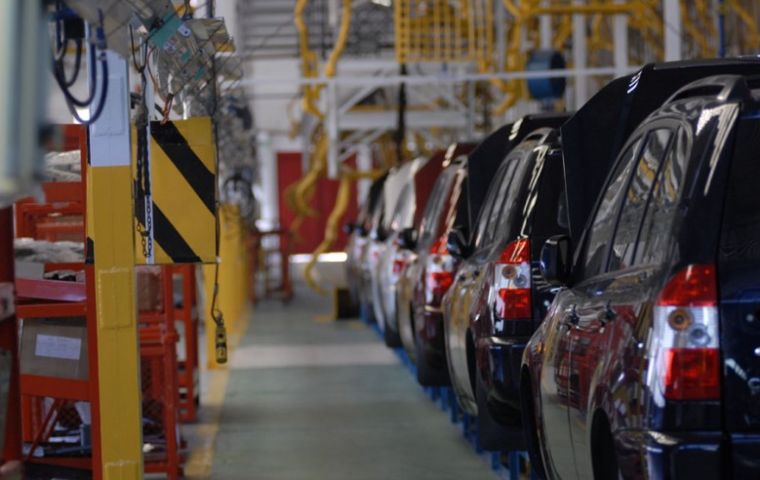 Brazil's government wants Mexico to impose quotas on its own auto exports to the South American nation to ensure the total value does not exceed 1.4 billion dollars over the next three years, the development, industry and foreign trade ministry said.

The request was contained in a letter sent to Mexico's economy and foreign secretaries, Bruno Ferrari and Patricia Espinosa, who head a Mexican delegation reviewing a bilateral free-trade agreement on cars, the official Agencia Brazil news agency said.

The ministry did not give more details about the letter and said it will only provide more information after receiving a response from the Mexican government.

Brazil says vehicle imports from Mexico rose last year by 40% even as Brazilian auto exports to Mexico declined by the same percentage, resulting in a trade deficit in that sector of nearly 1.7 billion dollars.

In February, Brazil called for a revision of the countries' 2003 bilateral Economic Complementation Accord, which regulates tariff-free trade in vehicles and car parts.

President Dilma Rousseff's government also suggested the possibility of expanding the 2003 accord, which is currently limited to auto parts, passenger cars, trucks and heavy vehicles.

Among other changes, Brazil wants the requirement of 30% domestic content for vehicles exported under the accord revised upward, citing concerns that Mexican cars have an excessive amount of components manufactured elsewhere.

Mexico, for its part, acknowledges that it had a significant trade surplus with Brazil in that sector last year, but it says that since the agreement went into effect in 2003 it has accumulated a vehicle-trade deficit with the South American giant of around 10 billion.

Cabinet-level officials in the two countries met in Brasilia Feb 29 to discuss the matter and those talks resumed Friday in Mexico City.

Brazil's auto industry, like other manufacturing sectors in the country, has been battered by a strong Real, while Mexican subsidiaries of General Motors, Nissan and Volkswagen posted strong export results in 2011 due to a weaker peso.