Major industrial action threatens Argentine ports at harvest export peak
Thursday, April 12th 2012 - 03:05 UTC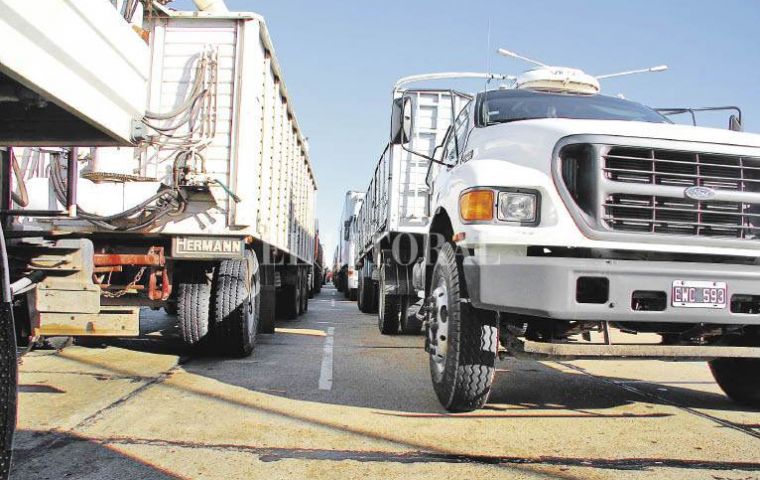 The Argentine maritime workers union, SOMU, decided not to work overtime, a measure which affects most ports from inland Rosario on the Paraná River to Bahía Blanca on the South Atlantic, when thousands of trucks are lined up with the summer harvest.
The protest which began to be implemented on Wednesday was decided following the collapse of talks for improved working conditions for the personnel in charge to ferrying the pilots.
Ruben Arredondo, head of the Rosario SOMU chapter said "there was no agreement reached at the meeting held at the Ministry of Labour and we have decided to work strictly eight hours a day, with no overtime: from 07:00 to 11:00 and 13:00 to 17:00".
"The industrial action will hold until the companies sign the new work agreement. If not the situation can worsen and we could decide on a full strike", warned Arredondo.
"This means our boys will be transporting pilots, as usual, but limited to their working hours".
Arredondo said that SOMU is also demanding an additional crew member for the motorboats which take pilots and are normally manned by a master and one sailor.
The decision not to work overtime has been taken at a crucial moment for Argentina's summer crops: an estimated 750.000 trucks will be transporting soybeans for export until the end of June with a daily traffic of 16.000 trucks, along the main ports of the Argentine fluvial and sea coast.