Containerization proves its advantages for Falklands' fishing industry
Thursday, April 19th 2012 - 20:20 UTC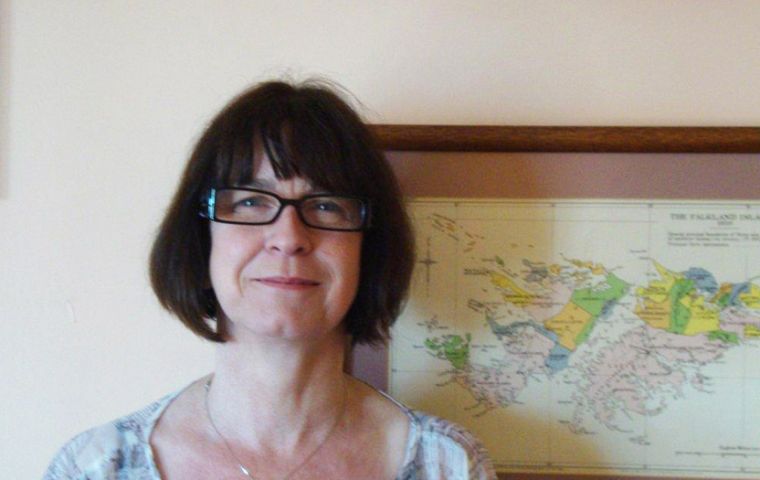 The Falkland Islands fishing industry must, "use it or lose it," Director/Owner Beauchene Fishing Cheryl Roberts told the local weekly Penguin News referring to the Falklands containerisation link with the rest of the world.
Beauchene Fishing Co Ltd recently utilised the system carrying out the transhipment of Loligo catch from their vessel "Baffin Bay" into containers earlier this month. Further transhipments into containers were also carried out the vessel "Igueldo".
This is not the first time transhipment has been containerised as the company had previously used the same method during the first Loligo season of 2010.
However, Mrs Roberts explained: "now as containerisation becomes more widely used world wide it is apparent to users that this method can be beneficial in that the product can be delivered to the end user in small packages of one container lots".
She said the alternative method of transhipping is to use large reefer vessels: "These vessels are capable of carrying thousands of tons and whilst this method is widely used by the fishing industry it can have disadvantages, one of those being that the reefer will only set sail once the cargo is complete and the time frame involved will depend on the catches. Containers are shipped into a container hub and their destination worldwide is limitless."
Cheryl Roberts noted that for the fishing industry it is important to have both methods of shipping available to ensure best price and choice for the user and ultimately the buyers.
"Containerisation, however, is not solely beneficial to the fishing industry but to the entire Falklands' population giving choice and availability to the worldwide market for imports as well as export.
"To ensure growth and profitability for containerisation the link must be utilised to its fullest potential. Use it or lose it, the latter being to the detriment of all," she stated. (PN)