Fitch warns Argentina on "growing diplomatic isolation" and "investment shortages"
Saturday, April 21st 2012 - 07:36 UTC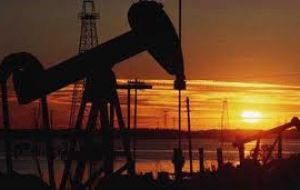 In an article posted on the Fitch Wire credit market commentary page the rating agency slammed Argentina for its government's decision to seize a majority stake in YPF from Spain's Repsol as announced by President Cristina Fernández de Kirchner on Monday.
Fitch expressed on Friday its concern over what it called Argentina's "a growing diplomatic isolation" and warned the country could face investments shortages.
"We do foresee increased regulatory uncertainty, growing diplomatic isolation, and the potential continuation of unorthodox government policies. We expect this to curtail foreign direct investment (FDI) in key sectors such as energy, utilities, and telecom," alerted Fitch.
Fitch stressed the government move generates insecurities amongst investors. "This week's move to nationalize YPF, formerly majority-owned by Repsol of Spain, introduces another layer of uncertainty for foreign companies contemplating investment in Argentina," said the article. "
"Foreign firms already face big hurdles related to foreign exchange controls and restrictions on dividend payments," Fitch added.
The rating agency pointed out that, even though Argentina is reaching out for the Chinese, Western powers are to remain extremely caution and hesitant to invest in Argentina.
"Possible investment shortfalls in the oil and gas sector could in part be addressed by increased investment by Chinese companies such as Sinopec, which has already invested heavily in Latin American energy projects. However, Western oil firms are likely to view expansion in Argentina with extreme caution, not only as a result of the YPF nationalization, but also because of the government's ongoing intervention in the domestic market through subsidies and price controls."
Additionally, Fitch also blasted the Argentine government's trade barriers and other "protectionist measures."
"In the wake of Argentina's recent moves to tighten import licensing requirements and restrict foreign exchange outflows, any additional protectionist steps could force foreign companies operating in the country to limit new direct investment further, potentially eroding the government's efforts to boost investment and production in strategic export-oriented industries," it concluded.