Gas condensate discovered in Falklands South basin in first well drilled by B&SP
Monday, April 23rd 2012 - 09:37 UTC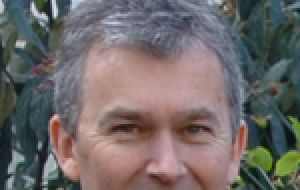 Borders & Southern Petroleum Plc energy explorer operating in the Falkland Islands announced on Monday the discovery of gas condensate in the first well drilled to a depth of 4.867 meters.
The gas discovery was made at the Darwin-East 61/17-1 well about 100 miles southeast of the Falklands that Borders & Southern began drilling in January.
In the release the company said that "whilst drilling, the well encountered good hydrocarbon shows from 4633m down to 4810m. The main reservoir interval, comprising good quality massive sandstone, was found to be 84.5m thick with net pay of 67.8m. Average porosity for this interval is 22%, with maximum values reaching 30%".
Fluid samples from the reservoir have been recovered and will be taken to the UK for analysis. Once the lab analysis is complete and the results integrated with other data collected from the well, the Company is expected to comment on the liquid content of the reservoir.
"It is too early to give an accurate resource estimate, but this large simple structure, with a seismic amplitude anomaly measuring 26 square kilometres, is likely to contain significant volumes", added the release.
Borders & Southern Petroleum CEO Howard Obee said it was a great start for the company to have made a discovery in its first exploration well.
"We're delighted to have made a discovery with the Company's first exploration well and to have opened up a new hydrocarbon basin. There is clearly a lot of work ahead of us to understand the size and value of the discovery, but it is a great start and the potential of the basin is exciting" said CEO Obee.
The well has successfully proven a working source rock, good quality reservoir and competent seals in the South Falkland Basin, for which the company has an extensive prospect inventory to exploit this success.
Borders & Southern said it now intends to complete wire-line logging operations, plug and abandon the well in line with regulatory requirements and move to the Stebbing prospect, the second well in the current drilling program.
Borders & Southern Petroleum is listed on the London Stock Exchange AIM and operates and has a 100% interest in five Production Licences in the South Falkland Basin covering an area of nearly 20,000 square kilometres.