Exports of heifers booming as China build 'factory-modelled" dairy farms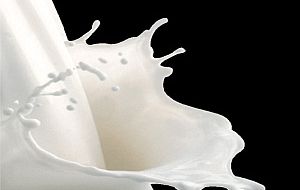 Agribusiness company Elders says it can't get enough dairy heifers from Australia to supply China's growing demand and for the second consecutive year, a record shipment of 100,000 cattle will sail from dairies in Australia, New Zealand and Uruguay.
They're going to modern intensive dairies in China, where dairy consumption is expected to double in less than ten years. But group general manager of Elders International, Tony Dage, says Elders has to fill the boats with heifers from other countries.
"It's a bit of a struggle. Elders International will supply about 30,000 head of dairy heifers into China, about 30% of the market," he said.
"We're only able to do that because we can source very good quality cattle from three procurement points: South-eastern Australia, New Zealand and Uruguay.
"We see more cattle coming from those countries."
China has allocated a trillion dollars to expand agricultural production, as it aims to be 80% self sufficient in food and agriculture over the next decade. It's not an easy task, feeding 22% of the world's population with just 7 % of the world's arable land.
For this purpose it is subsidizing modern, intensive farms, and underwriting the cost of importing new genetics to scale up production.
Besides China's domestic dairy industry is trying to recover after the contamination scandal in 2008, when poisonous melamine was added to dairy products in a crude attempt to boost protein levels.
One of the key expansion areas is huge dairy sheds, as reported recently in The Wall Street Journal.
"On this side we have 10,000 cows, on the other side there's another 10,000 cows."
"Deng Jiu Qiang is the founder and chairman of Modern Dairy and this is one of his company's 15 farms, financed by the US private equity firm KKR and other investors.
"It's modeled on American factory farms that Deng saw on a tour a few years ago."
The world's largest milk exporter, New Zealand's Fonterra, receives Chinese Government subsidies, to boost their dairy farms in China.
Fonterra has opened two large dairies totaling 12,000 cows and has two more dairies in the pipeline. It's playing a part in China's push to meet milk consumption that's expected to double over the next ten years.
Fonterra's main business in China is, as the largest importer of dairy products into China, principally from New Zealand and also from Australia.
Phil Turner, president of Fonterra China said that the opening of the dairies in China won't reduce the demand of dairy products from Australia and New Zealand. He says the subsidies are a small part of the overall investment.
"Construction of a third farm in Yutian County, (near Beijing) is underway and... we will be investing 75 million dollars in a further two farms in the same province."
Overall Fonterra plans to produce up to one billion liters of "high quality milk every year by 2020."