Paraguay proposes India long-term plan to exchange food for investments and technology
Friday, May 25th 2012 - 21:37 UTC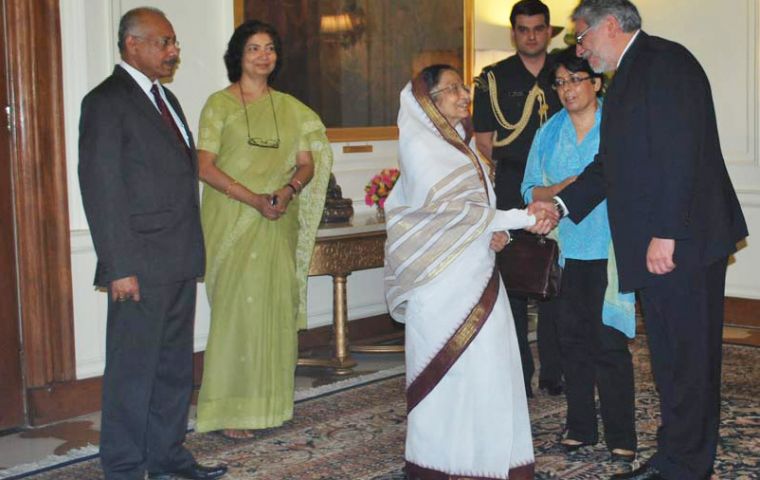 Paraguayan president Fernando Lugo currently visiting India proposed an exchange of food for investment and technology. Lugo was received by President Pratibha Patil and later by Prime Minister Manmohan Singh.

"In Paraguay we are 6 million but we have been supplying food for 60 million. We have the capacity to keep expanding crops and provide India with what it is looking for in this area", said Lugo.

The Paraguayan president who is in a Far East tour, said that the country is world known for its production of soy and beef, "but we are also making efforts to diversify production into wheat and corn which could be exported to India".

"We have fertile soil, abundant energy and water and I think this should be an advantage for those Indian investors who are interested in moving to South America to expand business", added President Lugo.

Prime Minister Singh said that India is the world' leader in information technology, an area which could benefit Paraguay in improving education and providing agriculture with technology input.

President Pratibha Patil announced that in coming months India will be opening an embassy in Paraguay.

Bilateral trade in 2011 reached 152 million dollars, virtually balanced, according to India's Foreign Affairs ministry stats office.

"The visit represents an opportunity to renew our commitment with Latin America and with Paraguay in particular", said the official Indian release.

President Lugo arrived from Taiwan and from New Delhi travels to Thailand, Korea and Japan.