Indonesia stops US beef imports because of a mad cow case in California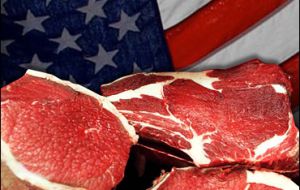 Indonesia has stopped imports of US beef, following a case of mad cow disease that was detected in California, reports Farming News Daily. Indonesia Agriculture Minister Suswono said the government had no time frame, but said the suspension applied to all beef shipped after April 24.
US sanitary officials said the case was ''atypical'' and not related to feed, which calmed fears of a widespread outbreak. America's four biggest beef trading partners, Canada, Mexico, Japan and South Korea, have not stopped imports. But two major South Korean retailers have pulled American beef from their shelves.
Indonesia imports 20% of its beef from the United States. Australia and New Zealand make up about 40 per cent of the country's beef imports, according to Indonesian Meat Importers Association figures.
The Australian export industry, worth more than 4 billion dollars, predicted that it could benefit from any ban on United States imports, with Australia ready to pick up any slack, including that in Indonesia.
David Farley, the chief executive of the Australian Agricultural Co, the nation's largest cattle company, said that when the world's largest exporter was under pressure, competitors would benefit.
"'In a relatively tight world market, any market opportunity there is bodes well for Australia,'' Mr Farley said. But Meat and Livestock Australia's chief economist, Tim McRae, said it was still too early to see any changes in trade.
And he warned that Australia's ability to pick up an Indonesian import deficit would be tempered because the nation had reduced its quota on boxed beef imports.