Brazilian government studying fuel price increase to support Petrobras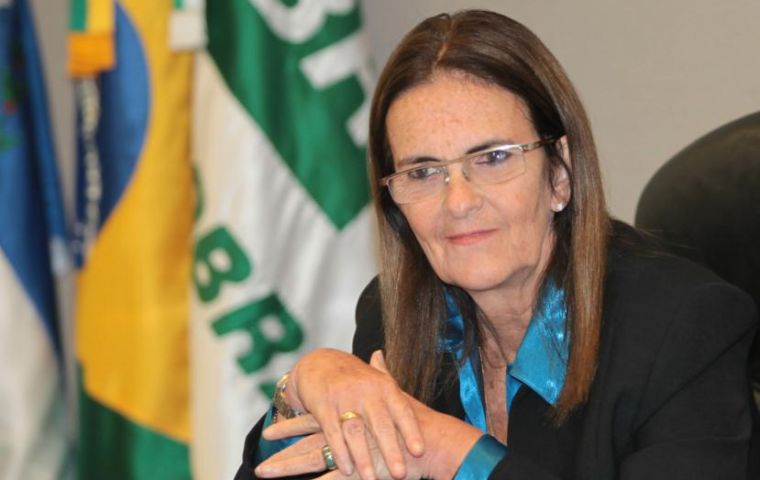 Officials from Brazil's state-run oil company, Petrobras and the government on Thursday confirmed they are studying a fuel price increase to help offset the costs of fuel sector investments.
Petrobras president Graca Foster said that the company was still in the process of evaluating what adjustment would be appropriate.
"Obviously we need a price adjustment," Ms. Foster told reporters in Rio de Janeiro according to the Petrobras press office. "We are arriving at this percentage--we don't have this defined yet."
According to recent reports, Petrobras officials and the government are evaluating a possible fuel price increase of up to 10%.
Separately Thursday, Brazilian Mines and Energy Minister Edison Lobao told reporters that there were "permanent studies" on price adjustments, but also said no specific percentage for an increase had yet been defined.
"We're evaluating and studying the possible impact on inflation, but we've been doing this for some time" Lobao said according to the O Globo news agency. "These simulations are done by Petrobras, the Finance Ministry and the Mines and Energy Ministry, even if just to see how they would affect Petrobras's investments."
Lobao, however, also noted Petrobras hadn't carried out an increase in fuel prices in nine years. Petrobras released its 236.5 billion dollars 2012-2016 investment plan on June 14, and the company said its executives would likely give further details about the plan in coming days.
According to the plan Petrobras expects a 15% increase in revenues to help cover for investment costs, however the company hasn't yet verified whether a fuel price adjustment would be made to meet the increase.
Meanwhile, Lobao Thursday discarded the possibility that the government planned to lower the country's CIDE fuels tax as a measure to help increase Petrobras's revenues.