"A parliamentary system would not work in Argentina", says chief Justice
Wednesday, June 27th 2012 - 18:43 UTC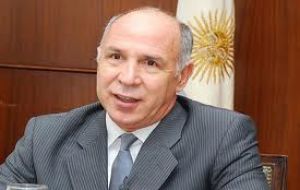 The head of Argentina's Supreme Court Ricardo Lorenzetti played down the possibility of a parliamentary system in the country because it would represent an "upturn of 180 degrees", besides there is no clear initiative to reform the constitution.
"It's very difficult that a parliamentary system could work in Argentina, it would mean an upturn of180 degrees turn. I see that those who favour such an option do not speak of reforming the constitution. Rather what the 1994 constitutional convention members thought at the time, remains prevalent and there is no initiative to modify it", said Lorenzetti.
However another Justice, Raul Eugenio Zaffaroni and considered close to Cristina Fernandez is a strong supporter of the change of system.
During an open conference at a business people annual meeting, Lorenzetti said that "the Argentine institutional problem is that we have governance based on scenarios of bi-polar conflicts. And we should move towards a leadership based on multi-polar conflicts that can bring harmony among the different sectors involved".
"This is the only way we have to manage conflicts and not propel them, plus articulating certain basic consensus in society since that is what makes for legal security", added the Justice.
Lorenzetti said there are basic principles in which Argentines can agree, "so that we can all live together in the same common house. So it is essential to reorient everybody's mind towards something which is completely different to individualism which is the common good"
He said that in Argentina "we have a long history of individual successes and collective failures. But it is time we are capable we admit it is possible to build something in common. There are some basic questions on which we can agree, while at the same time keeping our differences".
The Justice also talked about the new Civil and Commercial codes which are under consideration saying that "we can think of a code that regulates the lives of citizens from the XIX century, a bi-polar world but today it is quite more complicated because we are in a multi-polar world".