Brazil extends cut breaks on home appliances to help boost consumption
Monday, July 2nd 2012 - 05:38 UTC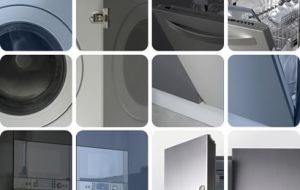 Brazilian government extended domestic tax breaks on home appliances and furniture, emphasizing efforts to help ailing Brazilian industries.
Tax cuts on refrigerators, washing machines and other household appliances known as white goods will be extended for two months and for furniture for three months beginning July first, Finance minister Guido Mantega told reporters in Sao Paulo.
"These measures have helped white goods sales increase 22% this year," Mantega said. "We hope that in the second half these numbers will increase."
The 22% white goods increase was for the January to May period and compared to a year earlier.
The measures should help the economy, which the central bank expects to expand 2.5% this year, to grow at an annualized rate of 3.5% to 4% in the second half of the year.
The announcement means the tax on furniture will remain at zero (from 5%); refrigerators, 5% (from 15%); stoves zero (from 4%) and on larger washing machines 10% (from 20% to 10%).
President Dilma Rousseff has made state-led efforts to revive the economy the top priority of her government. Be it through tax incentives for key industries or increased lending by state-controlled banks, Brazil's government plays a leading role in the country's economy, which surpassed Britain's last year to become the world's sixth-largest.
In December, the government slashed the so-called IPI tax on home appliances and in March extended the break to include furniture and other products. Brazilian industries in recent years have been crippled by appreciation of the Real, the country's currency, which raised costs for many manufacturers and hindered their ability to compete with a flood of cheap imports.
Meantime it was announced that President Rousseff is enjoying record approval ratings as Brazilians laud her efforts to lower interest rates and prop the country's stalled economy, a public opinion showed over the weekend.
The Rousseff administration's approval rating climbed to 59%, according to the poll by the National Industry Confederation (CNI) and the Ibope polling institute. That was a three-point increase from the previous survey in March.