Boom year for the Falklands' tourism industry propped by the war's anniversary
Thursday, July 12th 2012 - 07:23 UTC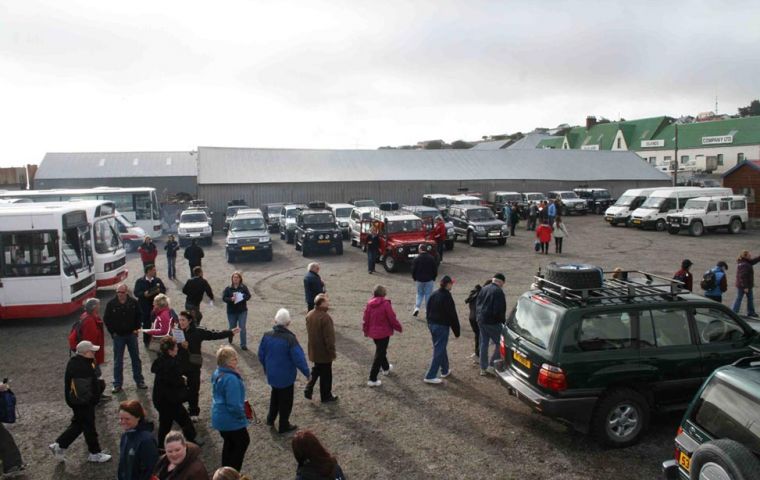 Tourist arrivals to the Falkland Islands are expected to increase by 14.9% in 2012, with a significant 28.8% jump in the number of leisure visitors, mainly driven by the 30th anniversary of the Falklands War.
This works up to over 7.600 arrivals (up 9% over 2011) because of returning servicemen, journalists and interested leisure visitors, according to Acorn Consulting on behalf of the Falkland Islands Tourist Board.
In total, 7.635 overnight visitors are expected to visit the Islands in 2012, spending over £4.8 million and cruise passenger arrivals are forecast to remain unchanged in the 2012/13 season, totalling around 35.000 day visitors.
Domestic tourism is forecast to grow in 2012, albeit at a moderate rate of 3.5%, and will generate 14.300 trips and £1.25 million in expenditure.
In the first quarter of 2012, tourist arrivals from the UK grew marginally. Overall there were 1.516 overnight visitors from the UK.
Overall visitors' arrivals in 2012 by inbound overnight tourists, cruise passengers and domestic tourists are expected to total over 57,000, spending over £7.3 million.