Brazilian auto workers begin protests fearing loss of jobs as investment is down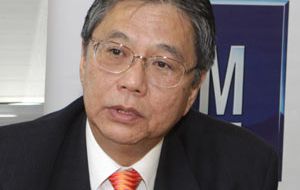 A Brazilian union carried out a 24-hour strike at a General Motors Co factory on Monday to protest dwindling output on an assembly line where workers fear for the future of 1.500 jobs.
The Metalworkers Union of Sao Jose dos Campos said in a statement that the strike had paralyzed production at the plant, near Sao Paulo, which normally produces 750 vehicles per day. But a GM executive said many employees still came into work, allowing for production at a slower pace.
"On the first shift, which is the most productive, we had enough workers to continue above half capacity" said Luiz Moan, GM's head of institutional relations in Brazil. He added that a third of workers on the second shift came in to work.
The strike raised the stakes for the car maker a day before the union meets with government officials in Brasilia, Brazil's capital, to protest what they say are imminent layoffs. The facility, like others in a country where a slowing economy has led to a glut of new vehicles in recent months, has struggled to adapt.
Because the assembly line produces older models, the company could cease their production altogether, Moan said. GM expects to make a decision by the end of July, after reviewing the month's sales data.
Last week GM ended production of one of the four vehicles it made on the assembly line. Since May, about 350 of 1.500 workers on the line have accepted buyout offers.
Investments in newer vehicles that would have gone to the plant have been redirected elsewhere in Brazil, Moan said, after earlier labour negotiations stalled in Sao Jose.
The prospect of layoffs at the factory could complicate more than just labour issues for GM in Brazil: A government program to cut taxes on industrialized goods, including cars, stipulates that manufacturers maintain the size of their workforce.
But Moan said recent hiring for new production at GM's other Brazilian factories would offset any layoffs.
Automakers in Brazil idled production lines and cut output by 9 percent in the first half of 2012 after weak demand and tighter lending pushed inventories to a nearly four-year high.
Now manufacturers are watching July sales numbers to see if a June sales surge reflects a genuine recovery or a fleeting boost from government incentives.