LATAM airlines planning a 359 strong fleet by 2014
Tuesday, August 14th 2012 - 08:27 UTC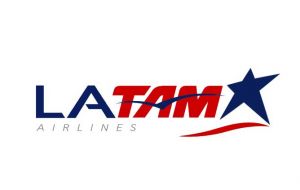 Chile's newly merged regional carrier LATAM Airlines said on Monday it would spend 7.87 billion dollars on its fleet through 2014. The airline aims to have a 359-strong fleet by 2014, up from the 319 planes projected for this year.
LAN Airlines completed a takeover of Brazilian rival TAM in June, creating the world's second-largest airline by market value in a deal that executives expect to yield up to 700 million in annual cost savings within four years.
The Latin American carrier reiterated it hopes to regain its investment-grade credit rating within a year. If not, the firm could consider a capital increase in the second half of 2013.
"Going forward, we would see a rapid de-leveraging process of the company, as the new synergies are captured," Chief Financial Officer Alejandro de la Fuente told analysts on the conference call.
"So going forward, we expect that we regain the investment grade level maybe in a couple of quarters or maybe in one year, but an equity offering hasn't been decided yet."
Last Friday LATAM said it posted a profit of 49.7 million dollars in the second quarter, boosted by accounting effects of the tie-up and higher sales.
The group also revealed that July passenger traffic rose 7.9% compared with the same period last year. In a statement LATAM said that international passenger traffic accounted for around 49% of July's total passenger traffic. Traffic during the January-July period rose 6.9% from a year earlier.
Domestic passenger traffic in LATAM Airlines' Spanish speaking operations in Chile, Argentina, Peru, Ecuador and Colombia rose 24.7% in July, while domestic passenger traffic in Brazil rose 10.1%.
International passenger traffic, which includes international operations of LAN and TAM on regional and long haul routes, rose 2.6% in July, while LAN's cargo traffic fell 4.5%.