US company wants to make 3D bio-ink printed meat for human consumption
Friday, August 17th 2012 - 06:31 UTC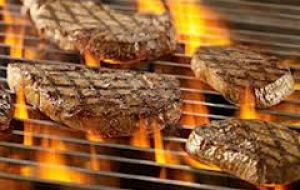 A US start-up company has a solution for people who want to eat meat, but don't want to harm animals either: 3D printed meat. The 3D printing technique is already being used to create things from bike parts to chocolate to dental crowns and bridges. And scientists are working towards using 3D printing to make organs for transplant.
But Missouri-based Modern Meadow wants to take 3D printing one step further. The startup received a grant that could be worth up to 350.000 dollars from the Thiel Foundation's Breakout Labs fund, the philanthropic company started by billionaire Peter Thiel, one of the co-founders of PayPal.
According to the foundation's release, Modern Meadow plans to "apply the latest advances in tissue engineering beyond medicine to produce novel consumer biomaterials, including an edible cultured meat prototype that can provide a humane and sustainable source of animal protein to consumers around the world".
The company claims that by carefully layering mixtures of cells of different types in a specific structure, in-vitro meat production becomes feasible.
In its submission to the US Department of Agriculture the company argues that "the technology has several advantages in comparison to earlier attempts to engineer meat in vitro. The bio-ink particles can be reproducibly prepared with mixtures of cells of different type. Printing ensures consistent shape, while post-printing structure formation and maturation in the bioreactor facilitates conditioning."
However, it admits that the road ahead is strewn with difficulties. "The consumer acceptance of such products may not be without challenges.
We expect it will first appeal to culinary early-adopter consumers and the segment of the vegetarian community that rejects meat for ethical reasons. With reduction in price, it can reach the masses with religious restrictions on meat consumption (people restricted to Hindu, Kosher, Halal diets) and finally populations with limited access to safe meat production."
Apparently it's not just printed steak the company is after, but leather goods as well.