Cristina wants an Audiovisual Pole modelled on Hollywood in Buenos Aires waterfront
Friday, August 31st 2012 - 04:52 UTC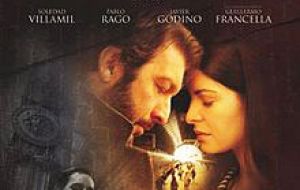 Argentina's leader unveiled an ambitious plan Wednesday to support the country's television and film creators with a new industrial park along the Buenos Aires waterfront that she hopes will be modelled on Hollywood's studios.
President Cristina Fernandez decreed the creation of a public-private company leveraging state pension funds to attract private developers and turn an abandoned industrial area near the city's glitzy Puerto Madero district into a business incubator known as the Polo Audiovisual, or audiovisual centre.
"Just like they do it in Hollywood, where support for the industry has made it possible for its content to become almost universal, we want our values and culture in Argentina to have this kind of development," she said.
Argentina's "El Secreto de Sus Ojos" won the best foreign film Oscar in 2010, but the vast majority of movies Argentines see are still made in America.
Cristina Fernandez has sought to change that by requiring at least a minimum amount of televised content to be domestically produced, and by subsidizing a content boom on state-run television that has fostered thousands of jobs.
A new media law requires cable companies to include a movie channel run by the National Institute of Cinematic and Audiovisual Art, as well as Paka Paka, an advertising-free channel similar to the Children's Television Workshop, which brought "Sesame Street" to US viewers.
For Argentines who grew up watching dubbed and subtitled American shows, the chance to see people on TV who talk like themselves in familiar settings has been revelatory. But cable providers and movie multiplexes still focus on top-rated shows and films backed by major US distributors, making it difficult for Argentine content to find audiences.
The audiovisual incubator is to be located in a gritty zone of abandoned factories where Puerto Madero meets the Riachuelo River. Empty grain silos, chemical plants and shipbuilding equipment stand there as testaments to industries that went bust long ago.
"It's just a few meters from Puerto Madero, and it's now just dead space that lacks any activity," said Cristina Fernandez. She invited real estate developers to make proposals not only for movie studios but also for other businesses and riverfront areas that would be open to the public.
The Argentine president main political rival, Buenos Aires Mayor Mauricio Macri has similarly ambitious plans for a neighbouring waterfront property once known as Sports City, where his government plans a 1 billion dollars development of shopping centres, restaurants, office space and upscale housing for 15,000 people.
In between the two planned developments, thousands of people live in grim poverty on the riverbanks in shacks that get swamped whenever the river water kicks up.