Argentina files third trade complaint challenging US laws that block fresh lemons
Wednesday, September 5th 2012 - 00:05 UTC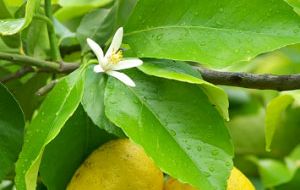 Argentina has filed its third trade complaint in two weeks, the World Trade Organization said on Monday, challenging US laws that it says have blocked imports of fresh lemons from north-west Argentina.
The US, Japan and Mexico filed trade complaints about Argentina's import licensing policies two weeks ago prompting Argentina to say it would hit back with complaints over US beef and lemons. It filed the beef complaint on August 30.
There was no immediate comment on the lemons case from the US Trade Representative's (USTR) office in Washington on Monday, a US national holiday for Labour Day.
The US must try to settle the dispute in bilateral talks with Argentina. If that fails, after 60 days Argentina could demand the WTO adjudicate on the dispute.
The European Union brought a complaint against Argentina in May, accusing it of limiting imports. That drew a complaint from Buenos Aires on August 20 denouncing a "de facto prohibition on imports of bio diesel from outside the Community."
Ten days ago the United States and Japan filed complaints against Argentina with the WTO, alleging that its import-licensing rules are protectionist because they discriminate against foreign goods.