Brazil applies 25% tariff increase on 100 imported goods; another 100 list in the making
Wednesday, September 5th 2012 - 05:40 UTC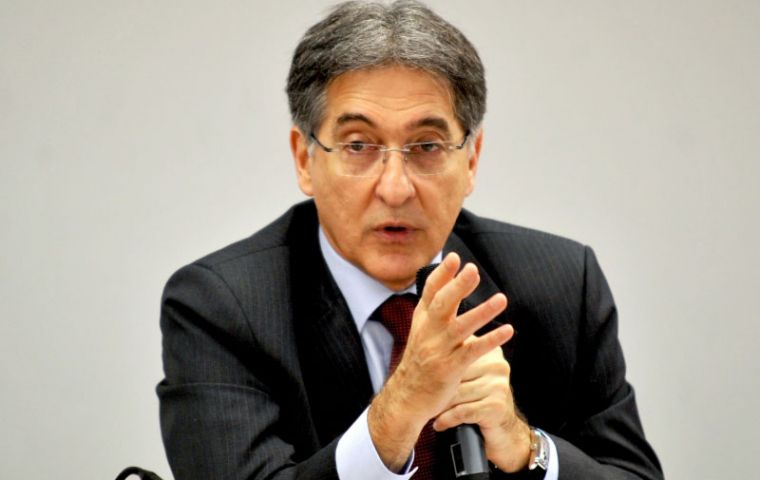 The Brazilian government approved a 25% tariff increase on an additional list of 100 goods from outside Mercosur and at the same time announced the implementation of a monitoring scheme for those items' prices in the domestic market to avoid unduly increases.
The Foreign Trade Chamber, Camex decided to increase the import tax on 100 items from the steel, petrochemical, chemistry, medicines and capital goods, according to reports in the Folha de Sao Paulo and the Estado de Sao Paulo newspapers as well as in the official government news agency Brasil.
According to Finance minister Guido Mantega the goods that will be covered by the tariff 25% increase will be monitored by his ministry and in case an increase of prices at consumer level is detected, the percentage will fall immediately.
"The increase of the tariff helps stimulate national production but we are also going to check those prices", pledged Mantega adding that "if there was an increase in the value of those items in the domestic market, it's going to generate inflation".
The tariff increase for a hundred goods is part of a policy approved last year by Mercosur and since the last summit of the group, 200 goods have been chosen for the protection increase, said the Brasil agency.
Under WTO rules the roof for elevating tariffs is 35% and the list made public this week by the Brazilian government is capped at 25%, a protection instrument that can only be applicable for twelve months with a further extension of 12 months.
Trade and Development minister Fernando Pimentel said that the second leg of the list, the next 100 is still unfinished and under discussion, but should be ready sometime in October.
"The first leg becomes effective on the 25/26 of this month. We received requests for over 300 goods and now we must make a technical study to measure the impact on imports and the domestic economy", before making public the second leg said Minister Pimentel.
The criteria used for the selection of goods include compatibility with the government policies, such as the PAC or the plan Brasil Maior (both refereed to infrastructure investments), the trade balance, the level of utilized capacity and investments in that sector.
"What we are doing is in the framework of the WTO rules and is not protectionism", underlined Pimentel.