Experts close to President Rousseff warn of a "real estate bubble" in Brazil
Monday, September 17th 2012 - 02:47 UTC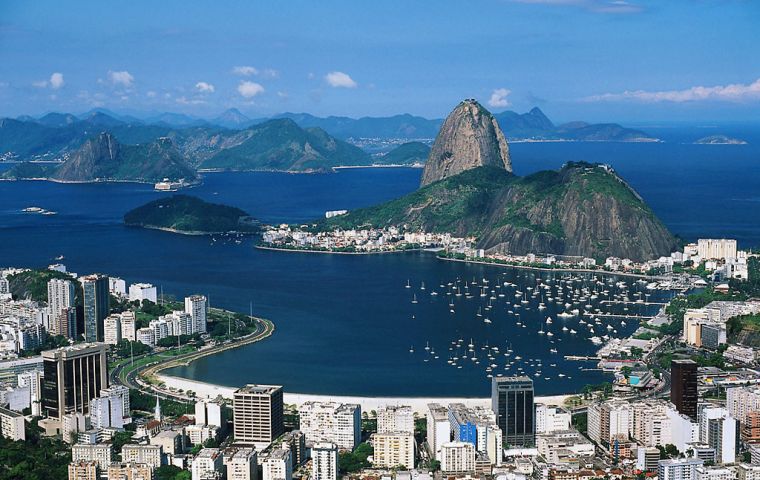 A team of experts working for the administration of President Dilma Rousseff has warned of the existence of a "real estate burble" in Brazil with the value of houses soaring 165% in Rio do Janeiro and 132% in Sao Paulo in the last four years.
The report was done by economists Mario Mendonça and Adolfo Sachsida, who work for the Applied Economics Research Institute, IPEA, which depends directly from the Brazilian Executive and extracts of it were published Sunday in the prestigious Folha de Sao Paulo.
The newspaper points out that it is "not an official position" since the report talks about "a concrete possibility of the existence of a bubble in the real estate market in Brazil, which could possibly go bang if interest rates are increased in the future" which would make mortgage payments dearer.
The report compares January 2008 with the same month this year, period in which on average property values in Rio do Janeiro soared 165% and in Sao Paulo, 132%. This compares with an inflation of 25% in the four year period. Other cities where the value of property was considerably higher than inflation are the capital Brasilia, Belo Horizonte, Recife and Fortaleza.
"The insistence of the government in further pumping up the real estate market only tends to make the final result worse", points out the report.
The economists anticipate they do not expect a "catastrophic scenario" but indicate as negative for the alleged "real estate bubble" the government sponsored and financed program of social housing "My House, My Life" and the huge infrastructure works that the 2014 World Cup and 2016 Olympics are going to demand.
Folha de Sao Paulo adds that IPEA does not coincide with the work done by the two economists and researchers. IPEA argues that the volume of mortgage credit in Brazil is far from that of the US, where the housing debt is equivalent to 65% of GDP. However IPEA admits that since 2007 there has been a considerable quick expansion of the real estate market financing in Brazil which has jumped from 1.5% of GDP to 5.5% of GDP this year.
The administration of President Rousseff and her predecessor and political mentor Lula da Silva had the government banks spearhead granting mortgage credits for housing as part of the anti-cyclical policies to address the international slowdown which took off in mid 2008.