Paraguay and Syria excluded from South America/Arab countries leaders summit in Peru
Tuesday, September 18th 2012 - 05:53 UTC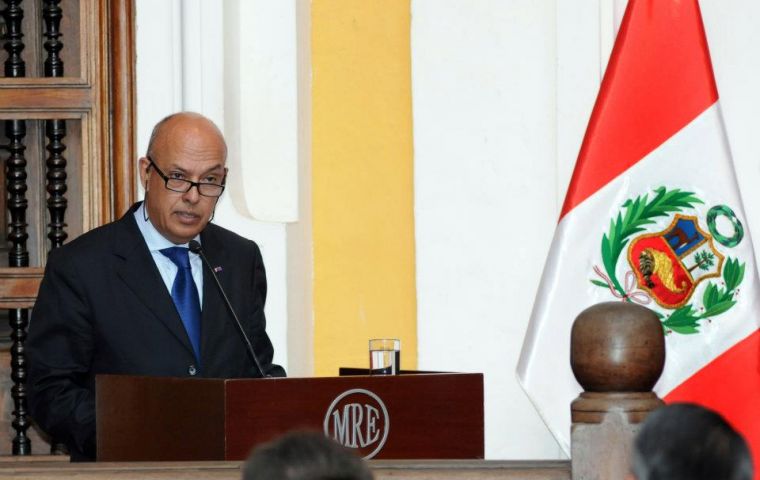 The third summit of leaders from South America and Arab Countries, ASPA, will take place in Lima, Peru next 1 and 2 October but without the attendance of Paraguay and Syria which have been suspended from their respective blocks, according to Peruvian Deputy Foreign Minister Jose Beráun.

In a meeting with foreign correspondents Beraún recalled that Syria has been suspended from the Arab League while Paraguay is suffering the same from the Union of South American Nations, Unasur.

Beraún said that 'anyhow' the situation in Syria will be assessed, trying to find a solution to the ongoing conflict.

"We are hopeful that through dialogue we can offer an option, a different approach to the issue" said the Peruvian official arguing that ASPA members "could act in a way that helps find a solution to the Syrian conflict".

Beraún recalled that Paraguay will not be attending because it has been suspended from Unasur following the political impeachment which last June removed Fernando Lugo from the presidency and replaced him with Federico Franco.

In related news Lebanese President Michel Suleiman is scheduled to travel to South America at the end of September on a tour of several countries, including Peru where he will attend the ASPA summit.

Beirut newspaper An-Nahar reported on Sunday that the president's tour kicks off on September 30 and will include Argentina, Peru, and Uruguay. All these countries have strong Lebanese communities long established in the country dating back to the dismembering of the Ottoman Empire.