Leading political figure of Spain's contemporary history dies
Wednesday, September 19th 2012 - 06:10 UTC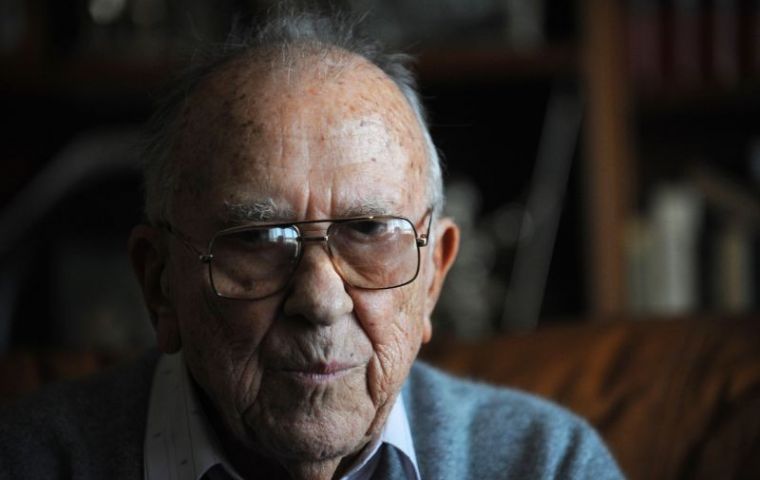 Veteran Communist leader Santiago Carrillo, Spain's last surviving public figure to have taken an active part in the civil war and the reinstatement of democracy has died at age 97, sources close to the family said.
Although he lived in exile for decades, mostly in France, Carrillo was a central figure in Spanish politics during much of the tumultuous 20th Century and a player in the difficult transition to democracy in the late 1970s after dictator Francisco Franco died.
Carrillo put his longevity down to continued active participation in Spanish political life, writing essays and making contributions to public seminars and a weekly nationwide radio debate well into his 90s.
"I am a politician with a sense of reality" he said in an interview, explaining his career.
"If you can say anything good about me, it's that I have lived many years and actively participated in many episodes of Spain's history," he said, presenting a documentary in 2009.
An image firmly embedded in the nation's memory is that of Carrillo and Adolfo Suarez, another of modern Spain's founders, refusing to take cover when Civil Guards opened fire in the Spanish parliament in 1981 as part of a thwarted coup.
Republican Carrillo also led the long path to Spanish reconciliation when he accepted the monarchy and paid tribute to King Juan Carlos as head of state of a democratic Spain. The King was instated by the dictator Franco.