Chile and Peru, countries with the highest economic freedom score in Latam
Thursday, September 20th 2012 - 06:00 UTC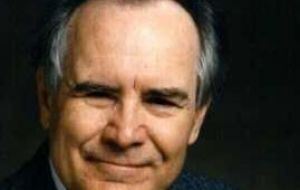 Latin America shows a huge diversity regarding economic freedom with Chile (10) and Peru (24) among the top ranked 25 countries and another four, Bolivia, Ecuador, Argentina and Venezuela at the other end according to the latest report on Global Economic Freedom.
Hong Kong, Singapore, New Zealand, Switzerland and Australia are the countries which enjoy the greatest economic freedom in the world, while Angola, Congo, Zimbabwe and Burma occupy the three last positions in this year's report.
Hong Kong scores 8.90 out of 10 (down slightly from 9.01 last year). The rest of this year's top scores are Singapore, 8.69; New Zealand, 8.36; Switzerland, 8.24; Australia, 7.97; Canada, 7.97; Bahrain, 7.94; Mauritius, 7.90; Finland, 7.88 and Chile, 7.84. Bahrain and Finland are new to the top 10 — replacing, notably, the United Kingdom (fell to 12th) and the United States (a sizable drop to 18th).
"Global economic freedom bounced back slightly in this year's report. After falling for two consecutive years following a long trend of increases, the average score rose from 6.79 in 2009 to 6.83 in 2010 (in a scale from 1 to 10), the most recent year for which data is available", said James Gwartney, Economics professor at Florida's State university and co-author of the report presented this week in Washington.
The United States, long considered the standard bearer for economic freedom among large industrial nations, has experienced a substantial decline in economic freedom during the past decade.
From 1980 to 2000, the United States was generally rated the third freest economy in the world, ranking behind only Hong Kong and Singapore. After increasing steadily during the period from 1980 to 2000, the chain linked EFW rating of the United States fell from 8.65 in 2000 to 8.21 in 2005 and 7.70 in 2010.
The chain-linked ranking of the United States has fallen precipitously from second in 2000 to eighth in 2005 and 19th in 2010 (unadjusted ranking of 18th) and now stands behind such countries as Denmark, Ireland, Estonia and Finland.
Nations in the top quartile of economic freedom had an average per-capita GDP of 37.691 dollars in 2010, compared to 5.188 for bottom quartile nations in 2010 current international dollars. In the top quartile, the average income of the poorest 10% was 11,382, compared to 1,209 in the bottom in 2010 current international dollars. Interestingly, the average income of the poorest 10% in the most economically free nations is more than twice the overall average income in the least free nations.
Life expectancy is 79.5 years in the top quartile compared to 61.6 years in the bottom quartile and political and civil liberties are considerably higher in economically free nations than in un-free nations.
The rankings (and scores) of other large economies in this year's index are Japan, 20th (7.64); Germany, 31st (7.52); France, 47th (7.32); Italy, 83rd (6.77); Mexico, 91st, (6.66); Russia, 95th (6.56); Brazil, 105th (6.37); China, 107th (6.35); India, 111th (6.26) and Argentina 127.
The first Economic Freedom of the World Report, published in 1996, was the result of a decade of research by a team which included several Nobel Laureates and over 60 other leading scholars in a broad range of fields, from economics to political science, and from law to philosophy. This is the 16th edition of Economic Freedom of the World and this year's publication ranks 144 nations for 2010, the most recent year for which data are available.