Uruguay signs offshore contracts with oil companies: BP, BG, Total and Tullow
Friday, October 12th 2012 - 06:23 UTC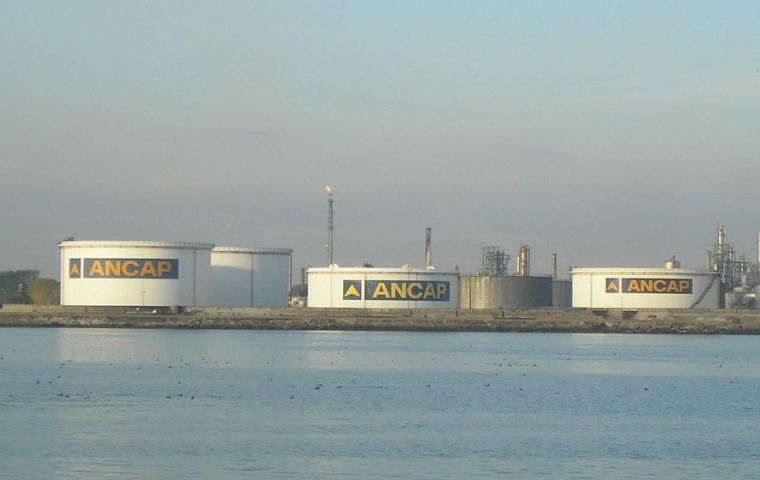 The Uruguayan government has signed offshore exploration and production deals with British oil firms BG Group, BP plc, Ireland's Tullow Oil and France's Total. The companies awarded 30-year concession contracts in April for the eight oil blocks - three each for BG and BP and one each for Tullow and Total - have committed to investing a total of roughly 1.56 billion dollars.
The contracts, the terms of which are extendable for an additional 10 years, are part of the Uruguayan government's plan to diversify the national energy matrix and reduce its dependence on fuel imports. Uruguay imports all of the oil it consumes, mainly from Venezuela, which supplies 40%, Angola and Russia.
Britain's BP confirmed the production sharing contracts for three deepwater exploration blocks. The signing of the contracts completes the award of the blocks, for which BP was the successful bidder in Uruguay's second offshore licensing round in March 2012.
The contracts cover blocks 11 and 12 in the Pelotas basin and block 6 in the Punta del Este basin. The blocks, which together cover an area of almost 26,000 square kilometres, are located approximately 50-100 kilometres off the Uruguayan coast, southeast of Montevideo, in water depths ranging from 500 to 2000 metres.
BP will hold a 100% interest in the blocks and the Uruguayan state oil company, ANCAP, will have a right to participate of up to 30% in any discoveries. BP will carry out 2D and 3D seismic acquisition on the blocks during the initial three-year exploration phase of the contracts. This work is expected to begin next year.
The Uruguay Round II was launched in September 2011 after exploration carried out by Ancap revealed traces of hydrocarbons in the marine subsoil. A total of 15 blocks were on offer in the auction covering a 101,000-sq-km area.
In an earlier bidding process, the Uruguayan government awarded two offshore exploration and production blocks to an international consortium made up of Argentina's YPF, Brazil's Petrobras and Portugal's Galp Energia.