FITB showcases Falklands worldwide
Monday, October 22nd 2012 - 21:20 UTC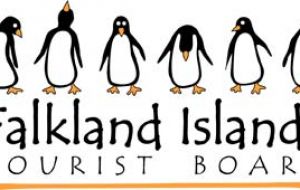 MANAGING Director of the Falkland Islands Tourist Board Tony Mason is to lead a team of delegates from the Islands to World Travel Mart in London next month.
He told Penguin News yesterday he was very pleased to be leading the team of "highly qualified delegates," adding, "Support for this has been amazing and we are well on our way to presenting the Falkland Islands to a worldwide audience."
Mr Mason made the decision to attend this year's event with a large presence as he believed, the time for tourism expansion in the Falkland Islands was now. With focus on investment in the tourism sector he said expansion and growth will come over the next few years.
"It's a strategic and exciting time for us, planning and development is paramount to our success. We must move forward as a team and ensure that all of our departments are fully engaged in meeting the growing demand in the tourism sector."
World Travel Market, is the leading global event for the travel industry; a vibrant must attend four-day business-to-business event presenting a diverse range of destinations and industry sectors to UK and International travel professionals. Mr Mason feels it is a unique opportunity for the whole global travel trade to meet, network, negotiate and conduct business under one roof.
" I am very pleased with the response I've received locally and in the UK supporting this event. It clearly shows a community-wide passion for increasing, not only tourism to the Falkland Islands but also a dedication to fulfilling the growing demand for infrastructure."
Mr Mason also noted that Falkland Islands Development Corporation, Conservation and Government would be represented at the event.
He is also very pleased to welcome attendees from, International Travel and Tours and Falkland Island Holidays. "This year we are stepping outside the box and moving in new directions and at a larger scale." Focus on upcoming events include, participation at this year's USTOA conference in Hawaii, where Mr Mason has accepted three private speaking engagements during the conference.
Following USTOA, The Falkland Islands will be represented at The Travel and Adventure Shows in Los Angeles, California in January and Santa Clara, California in February 2013.
During the later part of 2013 and throughout 2014 the Falkland Islands will be represented in new destinations around the world and he hopes to find the same level of support from all sectors at upcoming events as well.
Mr Mason says he is looking forward to meeting with Carnival Cruises during the event and notes Carnival Corporation Chairman and CEO Micky Arison will make a rare public appearance at World Travel Market this year.
Arison will be taking part in the Travel Weekly Cruise Debate on Tuesday November 6 as the industry seeks to make sense of what has been a tumultuous year for the sector. Having been Chief Executive of the Carnival Corporation since 1979 and its Chairman since 1990, he will have plenty of insights when he discusses the industry with session moderator Travel Weekly Group UK Editor-in-Chief Lucy Huxley.
Arison will be joined in the debate by Carnival UK Managing Director David Dingle who will not only draw upon his extensive experience from working in the cruise industry but also from the wider perspective of the industry he gained working on the ABTA board. The third confirmed speaker is Costa Cruises and AIDA Managing Director Michael Thamm who as early as 1993 was holding senior positions in the cruise industry. They will be joined on stage by a fourth speaker yet to be confirmed.
The four speakers will discuss the industry which was marred by tragedy in January this year when the Costa Concordia ran aground off the coast of Italy, killing 32 crew and passengers.
The industry has also dealt with fluctuating oil prices but despite this has remained strong with growing numbers of customers and a number of new ships commissioned.

World Travel Market, the leading global event for the travel industry, attracts nearly 3,000 journalists - all looking to learn about the latest trends, travel hot spots and industry developments.
During the World Travel Mart Event, Video footage will be shown on FITV. (Penguin News)