Tourist arrivals to the Falklands expected to increase 14.6% by end of 2012
Tuesday, October 23rd 2012 - 20:46 UTC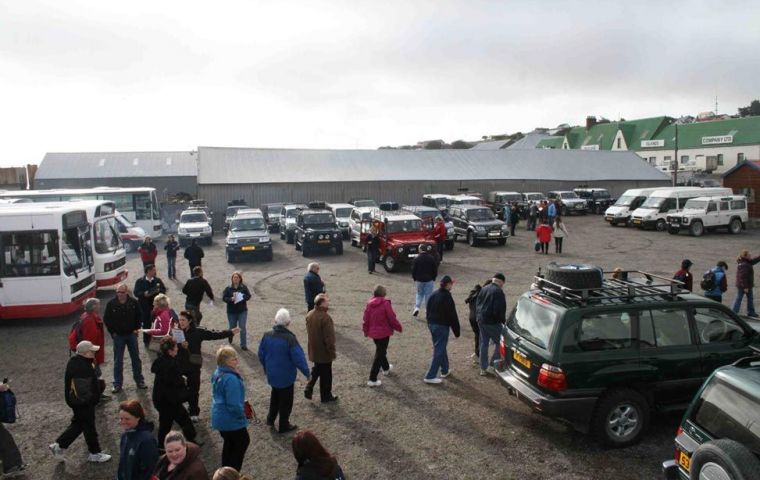 Tourist arrivals to the Falkland Islands are expected to increase by 14.6% in 2012 with a significant 28% increase in the number of leisure visitors, mainly driven by the 30th Anniversary of the Falklands war according to the September Falklands Forecast from the Falkland Islands Tourist Board.
In total 7.616 overnight tourists are expected to visit the Islands in 2012 spending around £6.3 million.
Cruise passenger arrivals are forecast to remain unchanged in the 2012/13 season, totalling around 35.000 day visitors. However, the sector is highly vulnerable to the weather, with almost 10.000 passenger arrivals lost in 2011/12 season due to cruise cancellations. Expenditure by cruise visitors is expected to total over £1.8 million over the season.
Domestic tourism is forecast to grow in 2012, albeit at a moderate rate of 3.5% and will generate 14.300 trips and £1.25 million in expenditure.
Overall, visitor arrivals in 2012 by inbound overnight tourists, cruise passengers and domestic tourists are expected to total over 57.000, spending over £9.3 million. (PN)