Argentina tightens 'dollar-clamp': end to mortgage loans in US currency
Thursday, November 1st 2012 - 23:28 UTC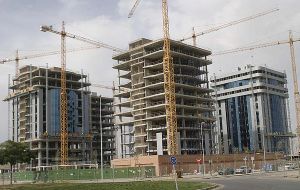 Argentina tightened the 'dollar clamp' a further notch by including mortgage credits, which means people wanting to become home owners will not have access to the US currency.
The measure had been anticipated last July but was only made public and effective Thursday with communication 5318 from the Central bank.
The purpose of the measure "is to have everybody in equal conditions: those who wanting to buy a home without a loan and who would have to buy the dollars in the parallel market, with those who qualify for a loan and thus could have access to the US currency at the official exchange rate", said the Central bank.
The resolution adds that only those who had a mortgage loan in dollars pending before this week will have access to the US currency at the official rate in government financial institutions, as has been the rule since the restrictions were imposed a year ago.

Argentina with a long history of a volatile currency, has taught Argentines to save in foreign currency, mostly dollars, and major transactions such as in the real estate market are done mostly in the US currency.
Limiting access to dollars has been a blow for Argentine real estate operators and the construction industry.
This week the Notaries College from the province of Buenos Aires revealed that real estate operation during September plunged 22.4% compared to the same month a year ago. In the nine months of the year the drop has been 12.6%.
However, the Chamber of real estate operators from the City of Buenos Aires said that "the level of operations has plummeted 60%" in the Argentine capital metropolitan area.