Leading pollster dumps October survey because Chileans preferred not to reply
Friday, November 9th 2012 - 06:19 UTC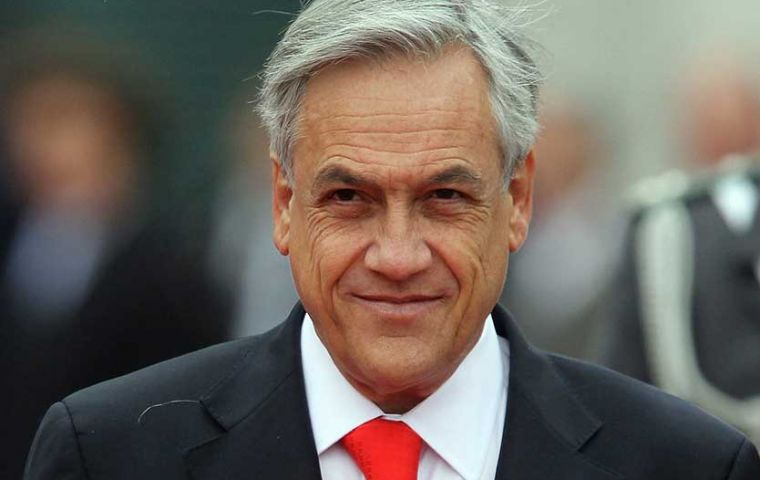 One of Chile's leading pollsters Adimark GfK announced on Thursday it would not be publishing the political public opinion poll for the month of October because of the high percentage of "no reply" during interviews.
The October 'political' poll refers to an assessment of the performance of the government, support, and positive and negative image of the main presidential hopefuls.
In half page ads in the Chilean media, Adimark explained that "as it is known October was a month of elections and despite the fact the poll was taken during that month, as has been usual, our internal quality control determined an unusually high percentage of 'no reply' from the interviews".
Because of this Adimark pointed out that "this situation has prompted us to discard these results", adding that the monthly polls will resume as soon as possible.
Last month Chile held municipal elections and for the first time the 'voluntary vote' system (with automatic registration in the voting roll) was implemented, very much sponsored by the administration of President Sebastian Piñera.
However and as was anticipated by political analysts the new system failed dismally with an abstention rate of over 60%, besides the fact that the ruling coalition suffered a humiliating defeat, probably anticipating that next year the left wing coalition with former president Michelle Bachelet would be returning to rule Chile.
Many voters have never warmed up to billionaire businessman Piñera, whose presidential image has been battered by months of protests for free and improved education, tougher environmental laws and expanded indigenous rights.
"This is a rejection of Piñera as a person and the promises of the Alianza (conservative coalition) that weren't fulfilled. People expected improved standards of living," said Ricardo Israel, a political analyst at Chile's Universidad Autonoma.
Four years ago the Alianza managed to conquer 40.5% of the municipal vote and the ruling Concertación 38%, anticipating the presidential outcome and Piñera's victory. This time opposition Concertación garnered 43% of the vote and the ruling Alianza, 37%.