Gasoline rationing extended in New York until next Friday
Monday, November 19th 2012 - 11:37 UTC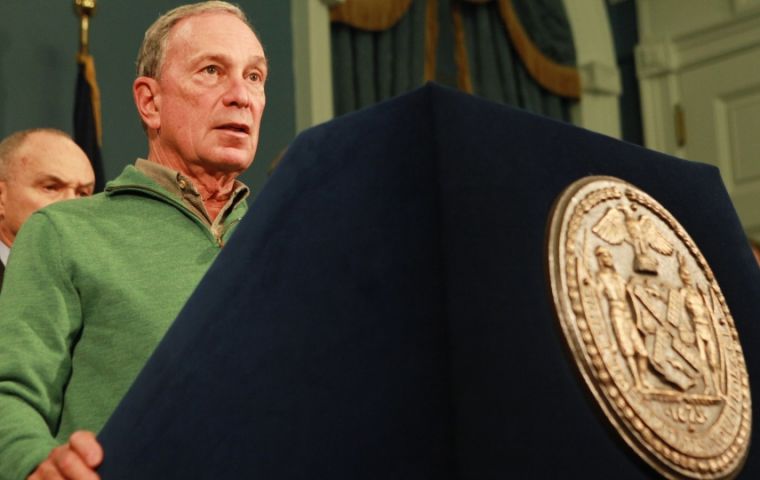 Gasoline rationing in New York City which was scheduled to end on Monday has been extended through Friday, even as the gas station lines that prompted it have all but disappeared.
In announcing the decision, Mayor Michael Bloomberg noted the major travel week ahead at a time when 30% of gas stations remained closed because of the damages caused by hurricane Sandy.
In a statement, Bloomberg said that he was extending the rationing "to ensure we do not risk going back to the extreme lines we saw prior to the system being implemented".
The 2012 version of gas rationing has been much less painful than the last time it was imposed in the whole of the United States amid the fuel shortages of the 1970s. Back then, rationing measures -- including odd-even, which restricts gas sales to cars with odd-numbered license plates on odd days and even-numbered license plates on even days -- stretched on for months and seemed to barely make a dent in the problem.
This time Hurricane Sandy created a temporary glitch in the regional supply line by cutting off power to gas stations and damaging a distribution network of ports and terminals that delivered gas to the pumps. They said that it should have been only a minor disruption because power was restored to stations and terminals were repaired. But it soon evolved into a crisis in part when drivers who were not used to being told they could not fill up when they wanted began to panic and started descending upon gas stations in droves.
"By perceiving a shortage, they actually created one," said Awi Federgruen, a management professor at Columbia Business School.
Federgruen added that gas station owners who responded with their own form of ad hoc rationing -- such as setting a limit of 10 gallons per customer -- only reinforced the feeling that there was, in fact, a limited supply of fuel. That, he said, ultimately contributed to the long lines by forcing customers to come back for more gas and "doubling or tripling the volume of cars that need to be served."