Brazilian labour market robust with unemployment 5.3% in October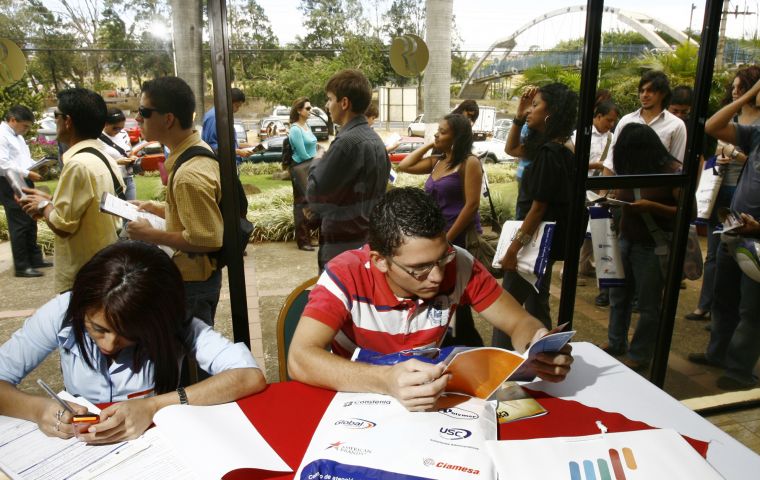 Brazil's unemployment rate fell in October, suggesting the country's robust labour market will continue to support domestic demand through an incipient economic recovery.
Brazil's jobless rate fell in October to 5.3%, down from 5.4% in September, the government's statistics agency IBGE said on Thursday.
That is the lowest rate for the month since the current data series was introduced in 2002, and remains near an all-time low of 4.7% hit in December last year.
The number of Brazilians with jobs in the six major metropolitan areas surveyed rose 0.9% from September to 23.4 million people, up 3% from the year-ago period.
The tally of people who unsuccessfully looked for work remained unchanged in October from September and from a year earlier.
Real wages, or salaries discounted for inflation, were little changed from September at an average of 1.787.70 Reais (855.36 US dollars), gaining 4.6% from the year-earlier month.
Brazil's jobless rate has remained low despite the recent economic slowdown, contrasting with the United States and many European countries. Spain, hit by a deep recession and a banking crisis, saw its unemployment rate soar to 25% in the second quarter and almost 50% for the 18/24-year age group.