Brazilian industrial output expands in October, first annual increase in over a year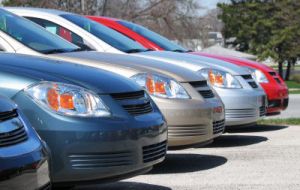 Brazilian industrial output posted its first annual increase in more than a year in October as a tax break on autos helped support a nascent recovery in the country's beleaguered manufacturing sector.
Output from Brazilian factories and mines expanded 2.3% in October from a year earlier, government statistics agency IBGE announced. Industrial production dropped 3.6% on a year-over-year basis in September, IBGE said, revised from a 3.8% drop.
October's figures were the first annual rise in industrial production since August 2011, when Brazil's central bank began a series of interest rate cuts aimed at protecting Latin America's largest economy from the effects of a global slowdown.
President Dilma Rousseff's government has supplemented those rate cuts with a series of stimulus measures, trade barriers and tax breaks, though the positive impact on Brazil's manufacturers, who struggle with high labour costs, exorbitant taxes and logistical bottlenecks, has been muted so far.
Brazil's economic recovery has been much slower than expected, with government data last Friday showing Brazil's GDP expanded just 0.6% in the third quarter, though industry, which dragged on growth in recent quarters, showed signs of a rebound.
Demand for durable goods such as domestic appliances and cars was a principal engine behind October's rise in industrial production, IBGE said.
Automobile production, which makes up more than one-fifth of Brazil's manufacturing output, rose 12.8% from September, benefiting from the extension of tax breaks until the end of the year, according to the national automakers' association Anfavea.
October's figures suggest those measures are gradually taking more effect, aided by an over 12% drop in the value of Brazil's currency, the Real against the US dollar this year. A weaker currency makes the country's exports more competitive, helping support demand for manufactured goods.
Output of capital goods fell, however, shrinking a seasonally adjusted 0.6% and suggesting businesses still lack enough confidence to invest in new capacity.
Other leading indicators for the manufacturing industry, such as HSBC Brazil Manufacturing purchasing managers' survey, showed industry expanding at the fastest rate in nearly two years in November.
Industrial production in Brazil expanded 0.9% in October from September, reversing the previous month's 0.6% decline, which was revised on Tuesday from a previously reported 1% decline. Of the 27 industrial sectors surveyed by IBGE, 13 expanded in October from September, including automobiles, machinery and equipment, and mining and quarrying.