Brazil central bank injects more liquidity by lowering reserve requirements
Saturday, December 29th 2012 - 06:19 UTC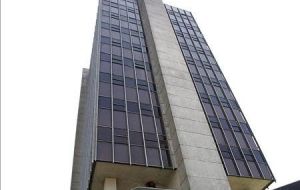 Brazil's central bank announced it would cut reserve requirements on demand deposits under specific conditions to free up around 15 billion Reais (7.3 billion dollars) for lending in a move aimed at boosting investment in the stagnating economy.
The reserve requirement will be cut by 20% when the freed-up funds are disbursed specifically through the PSI, a government-backed capital goods investment program, in an effort to raise spending on industrial equipment such as machinery and trucks.
Economists have increasingly pointed to underinvestment in industry as one of the factors limiting the potential of Latin America's largest economy, which boomed in the previous decade as expanded credit boosted domestic consumption.
The change in reserve requirement will take effect on Jan. 30, 2013, for banks with at least 6 billion Reais in capital.
The central bank has tried to stem the slowdown in Brazil's economy with a run of ten straight cuts to the benchmark interest rate, the Selic, over the course of a year. Those cuts lopped a total of 525 basis points off the key rate, taking it down to a record 7.25%.
At the same time, the government has unveiled a host of stimulus measures such as tax breaks and has extended the PSI capital-goods financing program until the end of 2013.
The interest rate on loans made under the PSI program starts at 3% per year. The central bank does not pay interest on demand deposits, which depositors can withdraw at anytime without notice.