Argentines love for US dollar remains unbeatable, even as it approaches 8 Pesos
Thursday, January 31st 2013 - 07:55 UTC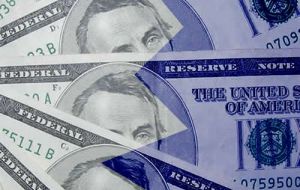 Argentines wishing to spend vacations overseas, edgy farmers, strong demand from business and the government's hoarding of hard currency are pushing the US dollar to new highs in Argentina, just a few cents away from the threshold 8 Pesos to the greenback, while in the official market trading is climbing closer to 5 Pesos.
On Wednesday the 'blue' or parallel dollar ended trading at 7.92 Pesos, while the 'official' dollar of limited and cumbersome access ended operations at 4.98 Pesos.
According to local money exchange agents, at the end of the month there is a large turnover of vacationers, those returning from their January annual holiday and those preparing to leave to enjoy February which puts pressure on the parallel market since having access to the official dollar, once the paperwork is filled and approved not always renders the sum expected.
Big business is also after dollars to cover the shortage not available in the official market while farmers with prospects of an increasing dollar (a top government official anticipated a 6 Pesos dollar by the end of the year) are sitting back on their crops thus limiting the supply of fresh dollars.
At current prices and with January not entirely over the US dollar in the parallel market has increased 16.4%, and the gap with the official price has increased to almost 60%.
Under the system imposed over two years ago by the government of President Cristina Fernandez access to hard currency has become increasingly difficult plus the fact that holding US dollars even in banks is openly discouraged by authorities. Central Bank argues it needs all the dollars possible to honour sovereign debt and to pay for imports, which also means Argentines should not save in dollars despite the long established tradition given the country's monetary instability and inflation track record.
President Cristina Fernandez reprimanded a minister and top officials for keeping their savings in dollars and she has publicly stated that her savings and bank deposits (several millions) are no longer in the US currency.
Likewise Argentina's grains exporters' chamber, CIARA, revealed that average sales of US dollars in January a year ago averaged 74 million dollars, but in 2013, the sum is 61 million dollars. February contracts for grains and oilseeds in the local futures market estimate the US dollar in the official market at 5.04 Pesos and 5.10 in March.
Additionally bank interests on deposits in Argentine Pesos have remained quite stable and are not attractive since they do not cover the non-official inflation estimated at 22% to 25% and spurred by a monetary base expanding at an annualized 40%.