Hague 'open' to Timerman but if talks refer to Falklands, Islanders should be present
Monday, February 4th 2013 - 23:50 UTC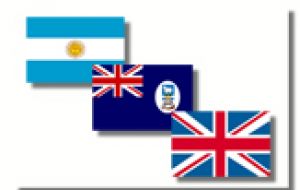 Foreign Secretary William Hague said on Monday that he continues 'open' to a meeting with his peer from Argentina, Hector Timerman, although he insisted that if the talks refer to Falklands' issues, representatives from the Islands should be present.

"For Mr Timerman the offer of a meeting remains open, but of course in any discussion regarding the people of the Falklands', it is most important that they should be present", said Hague on Monday in obvious reference to a request from the Argentine embassy in London for a "two alone meeting".

Minister Timerman arrived in London on Monday to press for Argentina's Malvinas sovereignty case in two events, Tuesday and Wednesday, one in the British Parliament and a second at the Argentine embassy with 18 EU groups that sponsor a resumption of UK/Argentina dialogue on the dispute.

A spokesperson confirmed on Monday that the Foreign Office had received the letter from the Argentine embassy, signed by Ambassador Alicia Castro requesting the 'two alone meeting', but policy had not changed.

"We would be more than happy to have the possibility of meeting with Minister Timerman, but if he wants to talk about the Islands, we can't do it without the presence of its representatives", said the Foreign Office.

Hague made his statements during a joint press conference in London with Brazil's Foreign minister Antonio Patriota. The Brazilian official said that the rest of Mercosur "supports Argentine sovereignty of Malvinas and dialogue between Argentina and the UK, under the auspices of United Nations".