Top UK trade and media birdwatchers aiming for Falkland Islands' experience
Friday, February 15th 2013 - 18:56 UTC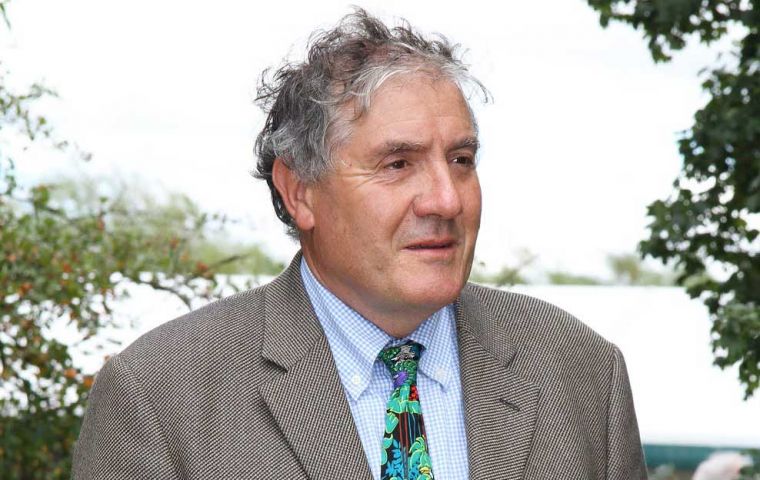 The Falkland Islands Tourist Board (FITB) will be hosting some of the UK's top bird watchers at the end of this month, on a trip led by Tim Appleton, cofounder and organiser of the prestigious British Birdwatching Fair.
This will be the first visit of its kind to be hosted by the Tourist Board. The group, including a mix of trade and media will be in the Falklands from the February 23 until March 2, 2013.
Tim will be accompanied by the directors of two of the UK's leading tour operators, including Steve Rooke from Sunbird and Gerald Griffiths from Avian Adventures as well as three journalists including Matthew Merrit, the editor of Birdwatching magazine and freelance journalists Mike Unwin and Dominic Couzens.
While Steve and Gerald will be looking to see if the Falkland Islands would fit within their 2014 brochures, the journalists will be visiting the Islands to write first hand travel/wildlife features based on their experiences.
Tim Appleton said: "We are very excited about our forthcoming trip to the Falkland Islands and experiencing the destination first hand. I am particularly looking forward to visiting Bleaker Island as this has always been on my radar as well as seeing the Falkland Islands steamer duck. The group will be taking a lot of pictures and sharing their experiences with their relevant audiences before, during and after the trip."
Managing Director of the Falkland Islands Tourist Board Tony Mason told Penguin News: "We are looking forward to welcoming the group to the Falkland Islands and showcasing the best of the destination and what it has to offer.
"We will be sending them to many different areas so they have the full experience. I am looking forward to their feedback and most importantly their articles and recommendations to tourists from around the world, to visit the Falkland Islands."
The group will spend one night in Darwin before being divided up into two smaller groups; one consisting of media and the other of Tim and the tour operators, for their outer island excursions.
In addition to Darwin, both groups will also visit: Sea Lion Island, Stanley and Volunteer Point. The media will go on to visit Carcass Island while the tour operators will visit Bleaker, Weddell and Saunders Island. (Penguin News)