Interpol cracks down on illegal logging in Central and South America: 200 arrested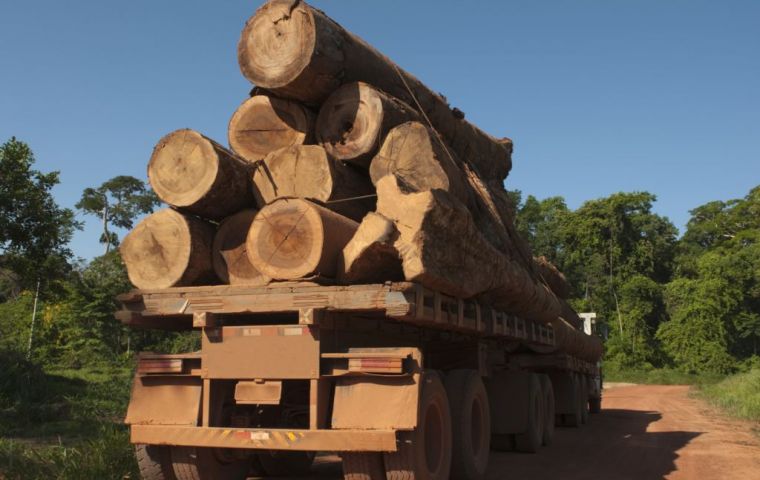 Interpol has announced that it arrested nearly 200 people in a wide-ranging international operation against illegal logging and the trafficking of timber. The three-month effort spanned 12 Central and South American countries, and 8 million dollars worth of timber was seized.
Interpol says the illegal logging trade could be worth up to 100bn dollars world-wide. It has also been linked to a rise in murders and corruption, as criminal groups move into remote forest areas.
Interpol said officials had checked trucks, ships and containers, as well as retailers and individuals, seizing a total of 50,000 cubic metres, or about 2.000 truck-loads, of illicit timber. More than 100 people remain under investigation.
The head of Interpol's environmental crime programme, David Higgins, said the raid, dubbed "Operation Lead", was just the first step in the organisation's fight against the illegal timber trade.
He said the international nature of the trade made prosecutions difficult, but that in the long term Interpol would try to help countries apply the law in a more uniform manner.
Mr Higgins said co-operation between forestry officials, customs and border agents and the police would be crucial to fight the timber trafficking.
Over the past years, dozens of anti-logging activists have been killed in Brazil in attacks believed to be linked to their activism.
In Colombia, police say illegal and rebel groups are increasingly turning to illegal logging as a source of revenue.
And in Venezuela, there have been clashes between indigenous groups and loggers who have invaded their land.