Romario calls for an investigation of football's head regarding death of a journalist in 1975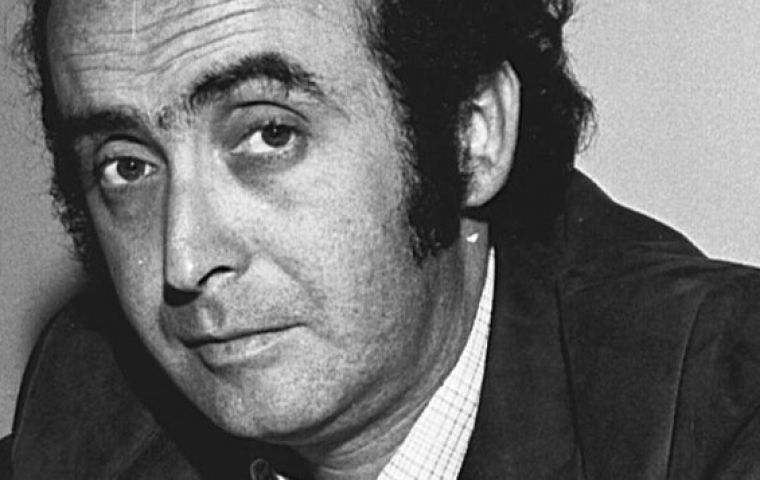 Former Brazil striker Romario has called on authorities to investigate a possible connection between the head of the Brazilian Football Confederation (CBF) and the mysterious death of a TV journalist 38 years ago.
Romario, who is now an outspoken federal congressman, asked members of Brazil's Truth Commission investigating abuses during the country's military dictatorship of 1964-1985 to turn over any information it may have on Jose Maria Marin, 80.
Marin, who served as governor of Sao Paulo state during the dictatorship, gave a controversial address in 1975 calling on authorities to look into claims that radical leftists had infiltrated television station TV Cultura.
In the vaguely worded speech Marin called for action to ensure that "calm returns to the homes of Paulistanos," as residents of the city of Sao Paulo are known.
"I don't know what action he had in mind," Romario said in a speech in Congress on Thursday. "What I do know, and what we all know, is that on the 24th of that October, Vladimir Herzog, the head of the news desk at TV Cultura, was called in (by police) and was found dead in his cell the next day."
Military officials said Herzog hanged himself. His supporters said Herzog was tortured and killed and the scene was staged.
The Truth Commission on Friday symbolically gave Herzog's family a revised death certificate correcting the cause of death from asphyxiation to "mistreatment in police custody."
The commission's president said he could not comment on Romario's statement because he did not yet have a formal request for assistance.
The CBF, however, hit back angrily at the allegations on its website, calling them a "clumsy campaign designed to destabilize (Marin's) performance as the head of the CBF."
The confederation replaced its usual front page images of footballers with a plain black background emblazoned with the words "Debunking an Untruth" written in white.
Romario proposed a public hearing to debate the subject of "football and the dictatorship" and cited several players, including former Brazil captain Socrates, who suffered at the hands of the right-wing dictatorship.
"The suspicions against the president of the CBF are serious and embarrassing," Romario said. "We, athletes and former athletes, are highly uncomfortable with this kind of situation, principally at a time when Brazil is open to the world as it prepares to host mega sporting events."
Brazil will host the World Cup next year and the Olympic Games in Rio de Janeiro two years later.
Romario's criticism puts additional pressure on Marin, who is already in an uncomfortable spotlight for the CBF haphazard preparations for the World Cup and the Brazilian national team's disappointing recent performances.