Brazil's power companies report huge losses in 2012 forced by cheaper electricity bills
Monday, April 1st 2013 - 19:56 UTC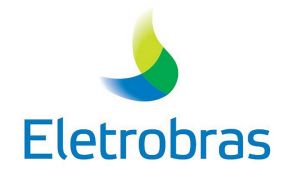 Latinamerica's largest power company Eletrobras, managed by the Brazilian government reported losses equivalent to 3.4bn dollars last year which were mostly attributed to a bill promoted by the administration of President Dilma Rousseff ro reduce electricity bills both for industry, agriculture and home consumption.
The 2012 losses of the company that controls most of Brazil power generating plants and electricity grids contrast with the net profit of 1.85bn dollars in 2011.
In a filing to the Sao Paulo stock exchange, Eletrobras attributed the huge losses of last year to "atypical effects" as a consequence of a set of bills announced last September by the current Brazilian administration to reduce the electricity bills.
Through executive decrees supported by Congress, President Rousseff proposed to all power concession companies the renovation of their contracts that expire in 2017, on condition that the power plants, grids and distributors contain their earnings so as to ensure a reduction in the cost of electricity for consumers.
The legislation also contemplated a reduction in the companies' assets, to be paid by the Brazilian Government if these companies rejected the proposal.
This not only caused a significant drop in the value of Eletrobras shares at the Sao Paulo stock exchange, but also heavy losses in the management of the company.
Ebitda, another power industry company which in 2011 reported profits equivalent to over 3bn dollars, last year lost a similar amount: 3.08bn dollars. Eletrobras also revealed that excluded the extraordinary effects of the measures implemented by the federal government the company's balance sheet in 2012 was down 56.3% mainly because of the building of the Jiray dam under construction in the Amazon.
Nevertheless operational income was up 16.6% compared to 2011 and reached over 17bn dollars in 2012. Eletrobras includes twelve subsidiaries, a company with participation in other businesses, a technological hub and half of the Itaipú complex, still the largest operational dam in the world shared with Paraguay.
During the last two years the administration of President Rousseff has been implementing tax reductions and lowering costs (such as power) in an attempt to prop t the faltering Brazilian economy.