Argentina and Brazil private sectors team up to promote exports to Arab countries
Tuesday, April 23rd 2013 - 02:09 UTC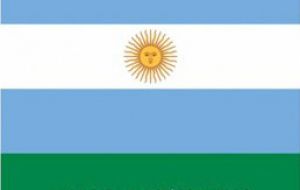 With the intention of boosting exports to Arab nations, the Argentine and Brazilian chambers of commerce have established an Arab-South American Commerce Federation it was reported in Buenos Aires.
The aim is to increase both countries' exports to the region after reaching a combined total revenue of 30 billion dollars last year, with six billion corresponding to Argentina.
Edgar Omar Figueredo, the Argentine-Arab Chamber of Commerce president, explained that the core objective of the new entity is the co-ordination of commercial relations and economic and investment cooperation between South America and Arab nations.
The institution's creation was sealed last week in Buenos Aires with the initial incorporation of Argentina and Brazil's chambers of commerce, while Colombia, Uruguay, Chile and Peru will gradually join in.
"The chamber's challenge is not only to increase the level of trade between the regions but also to better organize the activities of promotion in fairs and missions along with overcoming non-tariff barriers still in force," Figueredo added.
With its formal headquarters in Sao Paulo, the Federation will congregate business chambers currently exporting to more than 20 Arab countries.
In approximately 20 years, Argentine trade with Arab states has increased exponentially, from U$S 342 million in 1990 to six billion dollars in 2012.
"In line with the integration of the South-South countries, our intermediate institution will strengthen the first steps of companies when trading with Arab countries, with a very large potential for growth," Figueredo affirmed.
The head of the chamber which conglomerates 200 national firms highlighted that the trade is almost 98% favourable to Argentina, with similar proportions for Brazil.
The Argentine-Arab Chamber of Commerce president added: "The Arab countries are hungry for consumer products and today have a very high purchasing-power, which makes it a very interesting market for the region."
However, Argentina and Brazil not only benefit from exports, but also the heavy investment from Arab states in recent years toward production, tourism and real estate infrastructure.