US temporarily suspends sales of Gold Eagle coins to replenish inventories
Thursday, April 25th 2013 - 05:54 UTC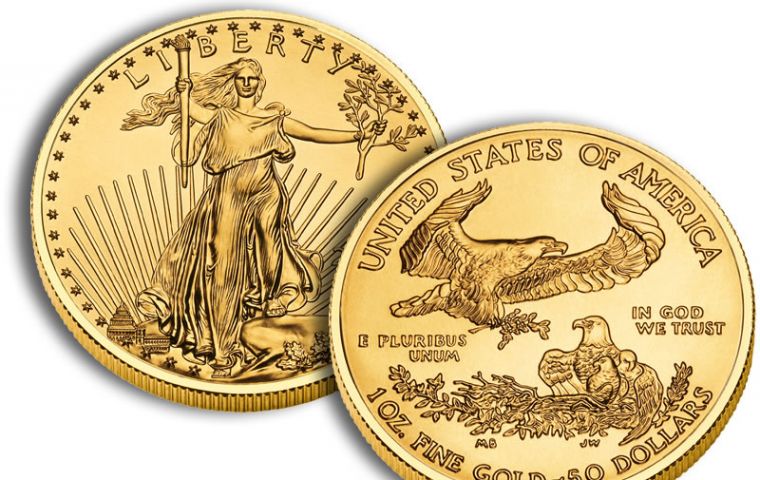 The United States Mint has temporarily suspended sales of one-tenth ounce American Gold Eagle bullion coins. The suspension was indicated late Tuesday within a memo distributed to authorized purchasers citing recent strong demand for the gold bullion coins.
For the month to date, the US Mint has sold 175,000 troy ounces of American Gold Eagle bullion coins, representing the highest monthly total in nearly three years. The one ounce size coins have been ordered in the greatest quantity with 155,500 coins sold, followed by the one-tenth ounce coins at 85,000. The one-half ounce and one-quarter ounce sized coins have sold 11,000 and 22,000 coins, respectively.
Year to date demand for the one-tenth ounce coins is up by more than 118% compared to the same period last year. Sales have been temporarily suspended so that inventories may be replenished. Without providing any specific time frame, the US Mint has indicated that sales will resume once enough coins have been struck to satisfy anticipated market demand.
Meanwhile, sales of the remaining one ounce, one-half ounce, and one-quarter ounce size American Gold Eagles and one ounce 24 karat American Gold Buffalo bullion coins will continue. The US Mint indicates that sufficient inventories of these coins still exist.
Earlier this year, the US Mint had also suspended sales of American Silver Eagle bullion coins amidst record breaking demand. Sales were resumed on a rationed basis after unavailability of more than ten days. Silver Eagle sales continue to run at significantly higher levels than the prior year despite the suspension and rationing.