Brazil expects a boom in sales of its unique sugar cane liquor 'cachaca'
Tuesday, May 7th 2013 - 09:04 UTC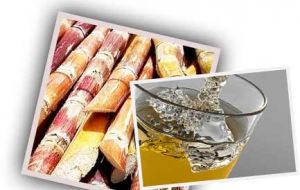 Brazil's 'cachaca' the world's fourth most-produced distilled spirit, but little known abroad, except as an ingredient in popular cocktails like caipirinhas is about to change when the US recognizes the sugar cane liquor as a distinctive Brazilian product.
The US seal of approval, which means producers can drop the ill-fitting 'Brazilian rum' label, brought cheers from the Brazilian Cachaca Institute (Ibrac), which said the move puts the spirit on a par with champagne and tequila.
"This will give an incentive to boost investments in expanded marketing of our cachaca abroad for the long term" said institute president Vicente Bastos.
Top cachaca producers and the government plan to pool their resources to fund slick advertising marketing campaigns, particularly ahead of the World Cup, on the model of Colombia's successful coffee promotion drive, he added.
Last year, cachaca sales to the United States totaled an insignificant 2 million dollars, roughly 10% of total worldwide exports, Ibrac said. But for Ricardo Goncalves, chief executive of Companhia Muller de Bebidas, which produces the popular Cachaca 51 brand, US recognition should help double his company's exports.
Cachaca 51, which has a 30% market share in Brazil, "is present on all five continents and represents nearly 20% of total Brazilian cachaca export revenues".
President Dilma Rousseff lobbied hard during her visit to Washington a year ago to secure the US recognition. In exchange, Brasilia offered similar recognition of bourbon and Tennessee whiskey.
Produced shortly after sugar cane was introduced to Brazil by Portuguese explorers around 1532, cachaca was initially considered a "poor man's drink" during the colonial period before it was later adopted by the upper classes.
It is now known and used abroad mainly to make caipirinhas -- a staple on many Western cocktail menus with muddled lime and sugar. But the liquor, also known as pinga or caninha, is drunk straight in Brazil and is extremely popular in cachacaria bars across the country.
Brazil, the world's top sugar cane producer has some 5,000 different cachaca brands. Cachaca is made from fresh sugarcane juice that is fermented and distilled.
"It is in the same class as cognac, whisky or grappa. Same process: fermentation followed by distillation and aging in wood barrels. Rum, by contrast, is made by distilling fermented molasses, a sugar cane by-product".
Brazil produces around 1.5 billion liters of cachaca a year, making it the fourth most-produced distilled liquor in the world behind China's baijiu, Russian vodka and Korea's soju, said Bastos.