Brazilian inflation during April just managed to keep to the government's target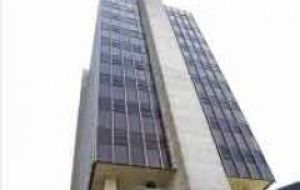 Inflation in Brazil during April climbed 0.55% over March (0.47%) and accumulated 6.49% in the last twelve months which is just below the government's upper limit target of 4.5% to 6.5%, according to the latest release from the country's Geography and Statistics National Institute, IBGE.
Brazil's inflationary pressures have remained persistent despite sluggish economic growth, complicating monetary policy at the Central bank. Disappointing growth has caused companies to rein in investments needed to increase production at the same time historically low unemployment and rising wages boost demand. Brazil's economy expanded by a meagre 0.9% in 2012, but is expected to grow about 3% this year.
The government has moved to limit price gains by reducing electricity rates and implementing tax breaks on everything from auto sales to basic foodstuffs. But those measures have been offset by higher fuel prices after Brazilian state-run energy giant Petrobras increased gasoline and diesel prices to fund an ambitious investment program and compensate imports given its deficit in refining capacity.
Health costs and personal care registered the highest increase in April, 1.28%, followed by food 0.96%, which has been the item with the largest impact in the consumer prices index during the last twelve months, said IBGE. Transport and communications on the other hand had a slightly negative (but positive) performance in April prices.
Persistent inflationary pressures forced the Brazilian Central bank last month to implement a quarter percentage point increase to bring the country's benchmark Selic base interest rate to 7.5%. It is estimated by market analysts that the latest inflation figures will likely cause the central bank to continue the tightening cycle at its May 29 meeting.
The consensus view among economists is that central bankers will implement another quarter-percentage point increase, bringing the Selic to 7.75%. Additional increases should bring the base interest rate to 8.25% by the end of 2013, according to economists.
Central bank and government officials have said they expect inflationary pressures to ease in the second half of 2013, with food prices coming down because of a large grain and oilseed harvest this year.