China fears a US/EU free trade area could become protectionist; looks to Latinamerica
Wednesday, May 8th 2013 - 09:29 UTC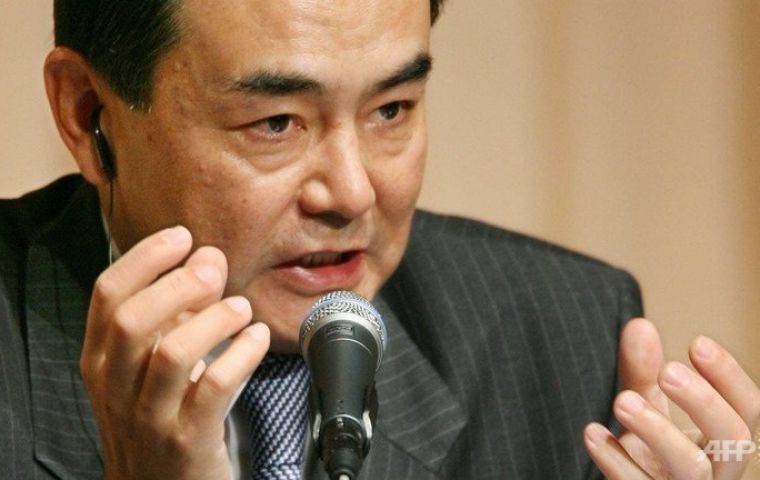 China has raised concerns about European Union plans to negotiate an ambitious free trade deal with the United States, fearing it is a protectionist move and at the same time Beijing new administration is doubling efforts towards Latinamerica and Africa.
Chinese officials queried EU foreign policy chief Catherine Ashton about the issue when she visited Beijing at the end of April for talks with Foreign Minister Wang Yi and other Chinese leaders.
The 27-nation EU and the United States aim to launch negotiations on a transatlantic free trade deal by the end of June, with discussions set to last at least two years.
China worried about whether the plan was "a pulling of the wagons into a circle to ... insulate the transatlantic economy from the rest of the world or is it, as we argue, even greater opening of both economies?" the EU official said, briefing journalists on condition he was not further identified.
The EU argues that a deal would strongly benefit the United States and the EU but other countries would also profit from the expansion of trade and investment across the Atlantic. "That was the reassurance we gave to the Chinese," the official said.
The European Union is China's biggest trading partner.
Chinese officials raised the possibility of Beijing negotiating its own free trade agreement with the EU, a prospect that the EU official did not rule out "in the medium to longer term."
A transatlantic trade deal could add 0.5 and 0.4% respectively to European and US GDP, according to a European Commission report, although it could take a decade to deliver those effects.
Meantime it was announced that China's recently nominated Vice-president Li Yuanchao begins this week a nine-day tour of Latinamerica, his first overseas trip which includes Argentina and Venezuela where he will be meeting with his peers Amado Boudou and Jorge Arreaza.
It is also the first trip to Latinamerica of a high ranking official since the new administration of China was inaugurated last March, although President Xi Jinping has already held meetings with Mexico's Enrique Peña Nieto and Peru's Ollanta Humala during the recent Boao forum last April in China.
Uruguayan president Jose Mujica is also scheduled to visit Beijing next May 25/28, highlighting the significance that Latinamerica has for China.
The Chinese government considers Latinamerica and Africa as its investment priorities as well as an increasing alternative for its exports given the fall of its sales to traditional markets such as the European Union, Japan and United States.