Argentina's trade surplus shrank 38% in April as imports soar 32%
Friday, May 24th 2013 - 06:51 UTC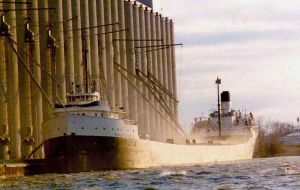 Argentina's trade surplus shrank 38% in April from a year earlier to 1.15bn, revealed the national statistics institute Indec, indicating the government has significantly loosened restrictions on imports. A year ago the surplus was 1.85bn dollars.
The Argentine economy has cooled steadily after booming during most of the last decade. Most economists blame soft external demand, high inflation, budget deficit and the negative impact of currency controls and import curbs on investment.
Imports jumped 32% in April from a year earlier to 6.41bn due to increased volumes since prices declined, the INDEC institute said. This big rise was driven by automobiles, consumer goods and capital goods.
Fuel imports, which accounted for the biggest chunk of purchases abroad in the January-April period, moderated last month.
Exports on the other hand rose 13% to 7.57 billion, due exclusively to bigger trade volumes. Soybeans, soy-meal and soy-oil, corn and automobile exports to Brazil helped fuel the rise.
Argentina's soy and corn production rebounded this season after a drought cut output last year.
The trade surplus in the first four months of the year shrank by 44% from the same period of 2012. This is bad news for the government, which relies on the surplus to boost dollar reserves to pay for imports and sovereign debt. The scarcity of hard currency coupled with inflation has the government tightly controlling the currency market.
Argentina has had to appeal to international reserves to honour debts because the country has been effectively shut out of global credit markets since its massive 2002 sovereign default.