Brazil indigenous peoples clash with farmers and dams builders: demand respect for ancestral lands
Wednesday, June 5th 2013 - 07:46 UTC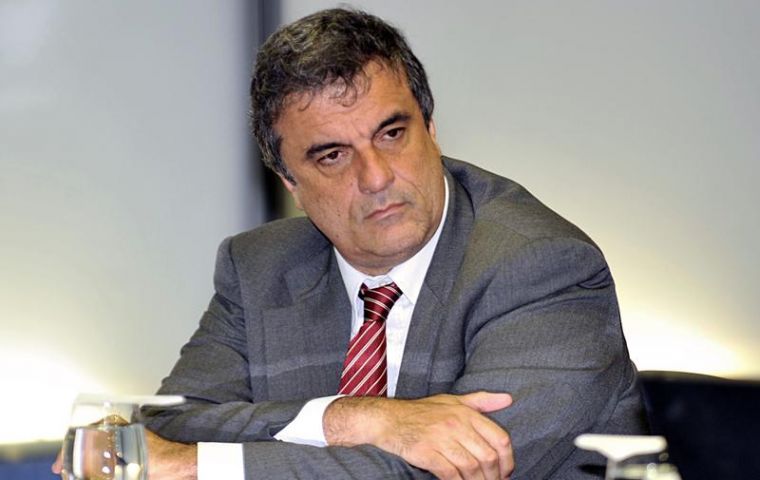 Lawmakers from the Brazilian farm state of Mato Grosso do Sul asked President Dilma Rousseff's government to send troops to end land invasions by Indigenous people claiming their ancestral territory.
Justice Minister Jose Cardozo said a request for troops would have to come from the state governor and announced he will meet with the indigenous people on Thursday in a bid to reach a settlement.
The government is seeking to defuse mounting conflicts with indigenous tribes over farm land and hydroelectric dams in the Amazon.
Air Force planes flew 144 Munduruku Indians to Brasilia for talks to end a week-long occupation of the controversial Belo Monte dam on the Xingu River, a huge project aimed at feeding Brazil's fast-growing demand for electricity.
Tensions escalated last week on a farm in Mato Grosso do Sul that was invaded last week for a second time by Terena Indians angered by the fatal shooting of one of their tribe's members.
"We must avoid radicalizing a situation that goes back a long way in Brazilian history. We're not going to put out the flames by throwing alcohol on the bonfire," Cardozo told reporters after meeting the lawmakers.
In Rio Grande do Sul state some 2,000 Kaingang and Guarani Indians were blocking roads to protest the government's decision to put on hold the granting of ancestral lands to indigenous communities, a concession to Brazil's powerful farm lobby.
"The government has abandoned us. Dilma isn't supporting indigenous peoples," Indian chief Deoclides de Paula said by telephone from a blocked highway.
In Curitiba, Parana state capital, 30 Kaingang Indians invaded the offices of the ruling Workers' Party on Monday and only agreed to leave 10 hours later when they were promised a meeting with Rousseff's chief of staff, Gleisi Hoffmann.
Hoffmann, who will run for governor of Parana next year, said May 8 the role of the government's Indian affairs office, Funai, in land decisions would be restricted.
Cardozo, however, stressed on Tuesday that Funai will not be gutted and would continue to play a central role as the main institution that defends Indian rights, though others will be brought in to improve the process of deciding ancestral lands.
The policy change has fuelled protests across Brazil and the government is scrambling to avert more violence after a 35-year-old Indian man was shot as police evicted 200 Terena from the disputed cattle ranch of a former congressman.
Angry Terena Indians armed with sticks, bows and arrows reoccupied the property on Friday and set fire to fields. Late on Monday, a local judge extended for 36 hours the eviction order, allowing more time for a peaceful resolution.
Brazil's indigenous land policy, established in the country's constitution, is considered one of the most progressive in the world, with about 13% of the vast territory already set aside for Indians. But the powerful farmers' lobby argues Funai is trying to create reservations on land that has belonged to European-descended settlers for 150 years.
In another move to ease tensions with the indigenous population, one of Rousseff's ministers, Gilberto Carvalho, met in Brasilia with Munduruku Indians, who are from the Tapajos, the only major river in the Amazon basin with no dams. They want the government to shelve plans to build a dozen dams there.
Last week they paralyzed work at one of three building sites at Belo Monte, slated to become the world's third-largest dam capable of producing 11,233 megawatts of electricity, equivalent to about 10% of Brazil's current generating capacity.