Brazil inflation in June slowed to 0.2% and 3.15% in six months, but still ahead of target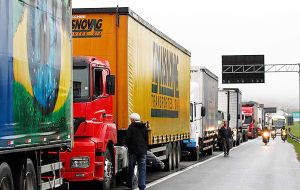 Inflation in Brazil slowed to 0.2% in June compared to the month before, but, at 6.7% over 12 months, was still well above the government's target of 4.5%, according to the latest official figures released on Friday.
The June figure was the lowest since the same month the year before, when consumer prices rose 0.08%, the Brazilian Geography and Statistics Institute (IBGE) reported. Markets had expected consumer prices to edge up 0.3% in June as they did in May.
Food products and drinks, which rose the most in previous months, showed increases of only 0.04%, unlike transport which surged 0.14% last month when the country was jolted by mass street protests over public transport fare hikes, inadequate funding of health and education and endemic political corruption.
From January to June, accumulated inflation reached 3.15%.
In May, 12-month inflation reached 6.5%, the upper limit of the official target, sparking public alarm and a drop in President Dilma Rousseff's approval rating that was reflected in polls conducted in early June.
The Central Bank recently raised its inflation forecast for 2013 to 6%. Last year, consumer prices rose 5.8% after a hike of 6.5% in 2011. The country's GDP meanwhile grew by a paltry 0.9% in 2012, down from 2.7% the previous year.