"Applause for Argentines who invested in US real estate, I prefer a house in Paris"
Wednesday, July 17th 2013 - 07:37 UTC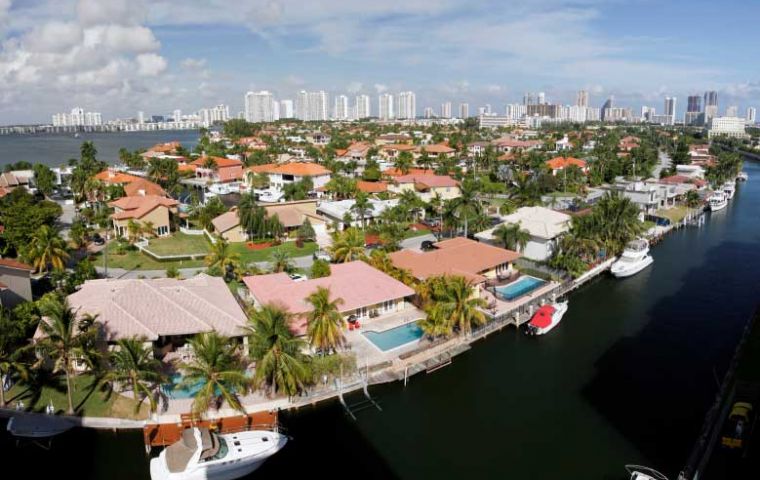 Argentine President Cristina Fernandez kept her tongue firmly in cheek as she referred to the record number of property acquisitions by Argentines in the United States, especially in the Miami area.
Speaking during an event on Tuesday the president requested a round of applause for those who had invested in United States real estate. But immediately she clarified, "I personally would prefer a house in Paris".
A real estate report made public this week revealed that Argentines had spent an estimated 2 billion dollars in buying properties in the US, mainly in Miami. The report made public in Argentina was based on data from the US National Association of Realtors, NAR.
Argentines thus figure in position seven among foreigners buying property in the US but are ranked on top when it comes to South America, but also ahead of countries such as Brazil, Russia, Israel, Venezuela and France.
From a one percent in 2007 the Argentines have jumped to 3%, According to the NAR sales records, foreigners buy 6.3% of houses sold in the US which represents approximately 68 billion dollars annually.
Canadians are traditionally the main buyers followed by China, Mexico, India, UK, Germany and Argentina.
What really catches the eye in the report which covers the last twelve months to March 2013, is that Argentina was among the top ten countries which most invest in housing in the US. That is how from 1% in 2007 Argentines climbed to 2% in 2011 and 3% in the last twelve months to March.
Florida remains the US state which attracts most foreign investors followed by California, Texas and Arizona, concludes the report.