Operation clean up to reform scandal–plagued Vatican administration
Saturday, July 20th 2013 - 05:42 UTC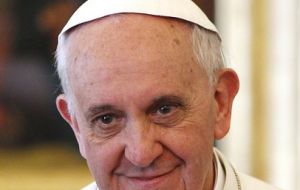 Pope Francis, moving to overcome major crises in the Holy See, set up a special commission to reform its economic and administrative departments, the Vatican said on Friday.

The commission, which is made up of seven lay experts and one cleric, will report directly to the pope and advise him on economic affairs, how to improve transparency and ensure correct application of accounting principles, the Vatican said.

Francis had already established a separate commission on how to reform the Vatican bank. Both the bank and the Vatican's internal administration were hit by major scandals under Francis's predecessor Benedict XVI.

The commission will "draft reforms of the institutions of the Holy See, with the aim of a simplification and rationalisation of the existing bodies and more careful planning of the economic activities of all the Vatican administrations," a statement said.

It will also "offer the technical support of specialist advice and develop strategic solutions for improvement, so as to avoid the misuse of economic resources, to improve transparency in the processes of purchasing goods and services".

The Vatican was rocked by a major scandal last year in which documents alleging corruption in its administration were leaked to the media.

Cardinals who elected Francis in a conclave in March urged him to clean up the Vatican's administration.